Small audiences, dynamic ads and better attribution: the year ahead in digital marketing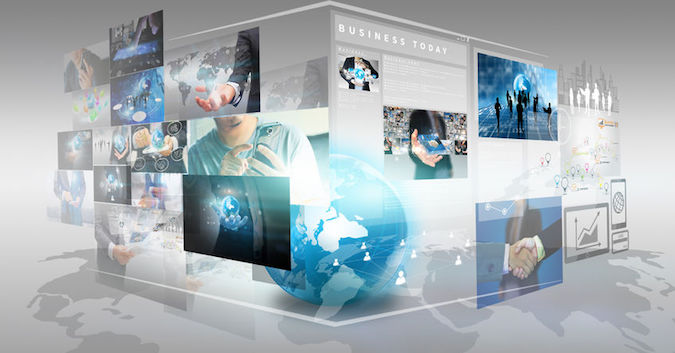 Marketers hoping to boost customers, ROI and revenue should keep attribution, data-driven advertising and influencer marketing in mind, writes Paul Korber.
Just when we thought digital marketing couldn't get any more complex, 2017 saw the introduction and utilisation of location beacons, Google Showcase Shopping ads, and the market implementation of augmented reality, Al, and highly sophisticated voice search. And with the recent algorithm changes at Facebook, one might wonder what could possibly be left in the tank for the world of the industry in 2018. Well, it seems there is still a long road ahead for digital advertisers.
If there's one thing that won't change in 2018, it's the primary objectives for marketers: gain more customers, increase ROI, and achieve higher revenue. To achieve this, influencer marketing, attribution, and data-driven advertising remain at the forefront of advertisers' minds.
Here's some things to consider for the year ahead.
Audiences will become even smaller
While the quest to reach specific and precise online audiences is a staple of any savvy marketer's strategy, the emphasis on audience targeting will kick up a notch. As digital marketers become increasingly aware that the 'one size fits all' approach simply doesn't cut it anymore, they'll need to go to even greater lengths to meet customer expectations of greater personalisation. We will likely see more campaigns tailored to appeal directly to customers' individual needs.
Marketers will continue to combine existing tools such as remarketing lists and lookalikes with new strategies to focus on more refined audience targeting. This will allow marketers to easily identify people interested in their products, set the right bidding rules, and create the right experience for millions of people at a time.
Advertisers will press play on video
As it stands, video marketing is one of the fastest-growing and most in-demand forms of marketing available, and is one thing that digital marketers should focus on if they want to connect with their audience. According to a recent study by Cisco, video will represent a whopping 80% of all Internet traffic by 2019, which is hardly something to scoff at.
Additionally, according to comScore, 64% of users are more likely to buy a product online after watching a video, with creative and visual appeals resonating in consumers' minds long after they're finished watching. In fact, according to HubSpot, 80% of customers remember a video they've watched in the last month. What's more, when customers remember your marketing content they also remember the brand.
Marketers will look to unify paid search and social campaigns
Since 2016, Google and Facebook have represented 99% of revenue growth from digital advertising in the US alone. It therefore comes as no surprise that since then, digital marketers have been flocking to these channels to mine the search and social gold.
With this in mind, we foresee that in 2018 we'll hear much about:
achieving a single view of performance across multiple channels
refining retargeting in Google and Facebook
how to use search intent signals to drive incremental retail sales through Facebook, and
optimising product feeds in search campaigns.
In terms of product feed optimisation, the best marketers will focus on more than just bidding and budgets in the new year. Instead, they'll extend their strategy to include successful Google Shopping campaigns across the board, such as A/B testing to find the best product title, determining the best product groupings, or determining price competitiveness. Increasingly, those insights will fuel more dynamic and effective campaigns on Facebook.
Wide-spread adoption of dynamic ads
Although dynamic ads are already well established for industries such as travel and retail, 2018 will inevitably see other verticals gain the benefits of feed-based ads with dynamically generated creative, driven by user content. In fact, it is predicted that dynamic ads will quickly become the norm for targeted digital marketing.
Building on dynamic ads, digital marketers will place a focus on combining search intent signals with dynamic social advertising for seamless micro-targeting and creation of meaningful audience segments.
This combination will result in an even smoother customer experience, more conversions and incremental returns, and greater real-time audience insights for a dynamic result.
Measurement will extend beyond last-click attribution
We know that up to 90% of sales still happen in-store. Next year will see marketers raise the bar on connecting digital touchpoints with offline sales, increasingly using in-store insights to inform their online marketing campaigns. With advertisers increasingly wanting to understand the full path to conversion, the attribution question of the year will be: How do my digital advertising campaigns affect offline conversations, in-store sales, and repeat trips?
Fortunately, post-impression and post-click conversion data will make understanding this a far easier task and that mind-baffling question will not only be effectively answered, but marketers will soon have a fuller picture of what the path to conversion looks like. Marketers in 2018 will choose linear conversion over last-click attribution so that they are able to equally credit each touchpoint to conversion. We will also see advertisers automatically re-allocating budget between campaigns based on performance, which will likely become the measurement norm.
As effective digital marketing campaigns become the benchmark for success for many retailers, marketers are finding it more and more difficult to break through the clutter and have their message heard by their audience.
Paul Korber is RVP of customer success, APAC, at Marin Software.