'The biggest battleground is how well we understand our customers' – WooliesX analytics head on customer obsession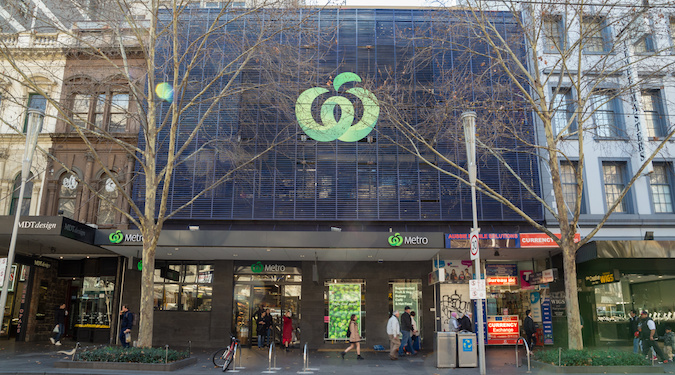 Prior to her appearance at ADMA Data Day, Rolee Satyam, head of analytics at Woolworths' digital arm, tells Marketing why customer centricity leads every decision she makes, from personalisation to career development.
Putting the customer at the centre of every company decision is something many organisations like to spout, yet their actions reflect an entirely different story. Nobody appears more frustrated by this than Rolee Satyam, head of digital analytics at WooliesX (Woolworths' digital arm).
Prior to WooliesX, Satyam was senior manager of customer proposition and analytics at US-based Walmart. And prior to that, Satyam worked in a variety of data roles for hungry, up-and-coming Silicon Valley firms.
Satyam argues that the customer must be at the forefront of every decision, whether it be in personalisation, data management, competition – always 'customer-first'. What closeted customer-centric sceptics don't understand is the mechanisms that link customer obsession and business success. Placing the customer at the heart of the business is a fundamental shift in attitude that allows a default guiding force throughout a business' decision making process.
As put by Satyam, "in any geography or any industry, the biggest battleground is how well we understand our customers. And once we understand, how well are we listening to our customers?"
Satyam speaks to Marketing on her agenda for ADMA's upcoming Data Day event; the human element of personalisation, the biggest battleground for Australian supermarkets, looking at touch points wrong and much more.
Marketing: What do you see as the current biggest data challenge facing the marketers of today?
Rolee Satyam, head of digital analytics, WooliesX: It's the way companies use data to provide better customer experience (CX), because a successful person at any organisation, at any scale, relies on having a coordinated, comprehensive and aligned understanding of a customer's relationship with the company across all touch points. And that's the important bit.
So not optimising the customer experience in silo, but rather as a connected customer, is one of the challenges. An opportunity wherein you're not dissecting the customers based on how an organisation is set up, rather how a customer interacts with an organisation.
Is there a point of diminishing returns with personalisation? Is there such a thing as too much data?
There's always a fine balance in anything you do. That's where my first point is even more important; when you put the customer first you do take care of that fine balance and you never tend to cross that creepy line. Your objective is not to antagonise your customer to fulfill any other KPI, but you're primary KPI is to improve CX. The moment you think 'now I'm pushing the line', you pull back.
I would not say there's diminishing returns on personalisation because as long as you're keeping the customer experience as your primary KPI, you'll always see returns. Once you shift the primary KPI from CX to something else, then it becomes difficult to manage.
What is the current biggest battleground for big supermarkets? Is it price, is it CX or is it something else entirely?
I say this as a customer: in any geography or any industry, the biggest battleground is how well we understand our customers. And once we understand, how well are we listening to our customers? We adapt and then use those customer signals to provide them with better service or better experience.
Now we can categorise them into different segments. We can call it price or CX or convenience or anything – but eventually what matters is how well are we listening to our customers. The whole proliferation of data points shows how customers are interacting and engaging; this whole expansion or transformation is giving us very rich data to understand how our customers are interacting and engaging with different plans, and it also provides organisations with very rich and real-time listening opportunities.
The battleground is how well companies adapt to ensure that they are using the signals and providing customers with what they want.
What have you found as the most compelling digital touchpoint for discovery or consideration?
Each channel plays a different role for different customers. That's why it's important not to categorise the channels in a broad bucket, but rather understand what that channel means for a customer – which also connects back to the messaging.
One example: when I was with Walmart we were looking at our different channels and – with a broad brush – saw that Facebook was more important at the discovery point, because customers were doing something. My hypothesis was that customers were seeing us in their leisure time, scrolling through social media. Then eventually they were googling the proposition and landing on the website.
However when we looked in detail, it was different; for different customers and different segments, different channels played a different role. That's why it's important to understand at the customer level, not just at the broader segment level.
We're talking so much about personalisation, but personalisation not only means showing the customers what they might buy, not just product personalisation, but also channel personalisation and time personalisation as well. That differs from customer to customer.
Do you have advice for marketers who aren't confident in the data side of their role?
Put the customer first. Once you have put the customer at the core of the problem, that's when change happens. And that is happening, it's changing within the industry. Secondly, the more technical bit is creating that single customer view from a data perspective; even in bigger organisations like Walmart or anywhere for that matter.
Data fits in different silos – even if you have put the customer first and you want to create a connected customer experience. If you do not have the underlying data connected, then it becomes really hard to implement any kind of optimisation or personalisation.
I see data and analytics as the essential fuel of providing a better CX, but to do so, to begin on that journey, we need to fix the basics – while also creating that landscape where data itself is connected and you have that comprehensive single customer view. And that's not an easy thing to do, 80% of the effort goes there and then it becomes easier to implement that.
That's one way. The second way is having that coordinated and aligned understanding of the customer's relationship with the company and across all touchpoints.
Also, analytics needs to be embedded in the decision making process. CX, generating insight, driving decisions to the next best action for any customer or any channel  – not as an afterthought because analytics should not be used as a supporting tool. That's not analytics. Analytics or data should be used to validate that something has already happened, to influence what is going to happen.
This interview was edited for brevity and clarity.
Further Reading:
Image credit: Nils Versemann