The biggest lessons in 'marteching' in 2020 and how these will define marketing strategies in 2021
Martech innovation and digital adoption have been a critical aspect of the marketing industry during a year of uncertainty. These seven business leaders reflect on the biggest lessons learned in marteching during 2020 and look ahead to consider future strategies for 2021.
Sachin Bhatia, CMO, APAC, at Lenovo Data Center Group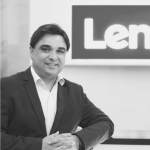 "For years, technology has permeated all aspects of businesses. But of course, once COVID-19 hit, companies were forced, willingly or otherwise, to truly accelerate their digital ways of working. Whilst we've been long focused on our digital strategy and service led transformation, by making the right pivots we were able to demonstrate our data centred approach to martech.
"During this time, our first 360 degree brand campaign was premised and launched on this key facet of moving away from simply being a data center provider to equipping and empowering the 'data centered' in everything we do.
"By adopting a 'solutions' over 'products' approach, we could break through the noise in digital channels and create powerful content. When it came to social selling, we steered away from purely brand or product messaging and instead highlighted the human, service expertise oriented side to the business.
"We also ramped down the number of our webinars and instead focused on facilitating more meaningful conversations around solving humanity's greatest challenges on our virtual 'C-suite Chat Show'. It is these initiatives that allowed us to talk to the complex topics that underpin our core offerings, such as data analytics, AI, cloud and edge computing, in a way that was more relatable and customer-centric.
"The lesson here is that during the uncertain times that will undoubtedly continue into 2021, marketers must not make the mistake of falling into their comfort zone and working towards 'business-as-usual' as a benchmark of success. Martech innovation must be at the forefront as doing more with less becomes a key pillar of marketing strategies next year – that is, ensuring every touch point we are making with our customers is meaningful and engaging."
Rochelle Ritchie, Content Director, Hotwire Australia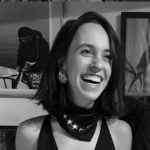 "In many respects, successful enablement of the martech stack has always relied on a solid foundation of goal setting and real time data analysis to ensure effectiveness. For many businesses, 2020 has been the year where this has been put to the test.
"In my opinion, the biggest lessons of 2020 come back to the simplest focus areas – for both an organisation and an individual. These include; ensuring real-time goals are aligned with business outcomes; planning for what you can see and ensuring your martech stack allows for timely campaign optimisations; as well as a continued focus on tech enablement—that is, ensuring investment in future innovation to drive continued organisational growth.
"Being a global tech communications consultancy, we, at Hotwire, use a range of software and tools to plan, execute and measure communication and marketing campaigns. It's in the use of these tools where we have been able to ensure continually streamlined processes, data analysis and forward think with channel planning and resourcing – ensuring we're able to measure results and deliver positive business impact for our clients.
"In short, I think the biggest lesson in marteching is the timely reminder of the importance of demonstrating value and proving impact. Which, I believe, should be done with a tech stack that addresses every stage of the marketing funnel.
"When we look to 2021, especially in the marketing industry, which relies more-so on digital application and analysis than ever before, we must not forget to test and invest in a martech stack which measures all core organisational competencies and allows you to prove client business objectives."
Robert Schwarz, Managing Director ANZ, Enterprise, Nuance Communications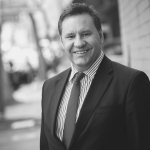 "I think one of the lessons from this year is that martechs are becoming increasingly intelligent, and bring a human touch to the technology, offering consumers a deeper sense of connection – important at a time where audiences became dispersed, remote and online. They allow us to maintain brand loyalty and engagement.
"For example, we worked with Insurance Australia Group to bring their NRMA 'Arlo the Koala' advertising campaign to life through a chatbot. To humanise the brand, the chatbot was built to engage with users on a topic close to many Australians' hearts during and after the bushfires – koala conservation.
"Through Facebook Messenger, users were able to ask if Arlo was 'okay', ask for information on koala conservation efforts, 'boop' the koala's nose, or give him a hug, and the campaign showed tremendous results.
"The point is that customer engagement technologies are evolving, not just to remove pains and bring efficiencies, but to effectively engage at the emotive level, which is an interesting shift. I expect marketing strategies will continue to find more innovative ways to deploy technologies with a different purpose."
Dean Vocisano, Country Manager for Australia, ShopFully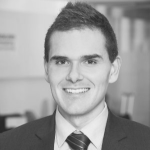 "It's no secret that in 2020 we've seen five years of digital transformation in a mere eight weeks. As Australians spent more time at home than ever before, they flocked online en masse, seeking entertainment, gratification and even escapism. Businesses sprinted to meet customer demand, while brand teams and marketers pivoted strategies to prioritise the appetite for digital services. Brands selling consumer goods doubled down on digitalisation and ecommerce, using technology to streamline and hyper-personalise customer experiences across the 60-odd online touchpoints on the path to purchase, often to great success.
"However, as we've seen with the recent 'cyber week' sales, over 60 percent of Aussies still want to shop in-store. While most purchase decisions will continue to be made online, in-store sales are set to keep rising as restrictions roll back further. In fact, Australia Post predicted online spend will still only account for 15 percent of the total retail market by year's end. While digital optimisation will remain a core, strategic focus for brands in 2021, marketers must pay equal attention to online and physical worlds to first communicate with consumers where they're seeking information and then making purchases." 
Jay Wilder, Senior Director Product Marketing, Salesforce Datorama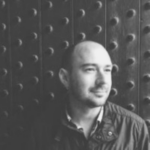 "2020 has ushered in a new 'all digital' customer, whose journey moves across a myriad of online channels, apps and experiences that blur the lines of marketing, commerce and service.  Marketers are finding themselves at the centre of this digital transformation and are responding by unifying their data to support personalised customer experiences and the optimisation of every investment for budget efficiency and growth. Marketers who are equipped with the right tools for data analytics and measurement will be able to move with agility to capitalise on these new consumer behaviours and digital budget shifts.
"The solution lies in having a single system of record for all marketing performance data. But, our recent study revealed that in 2020, 69 percent of Australian marketers spent a week or more on integrating and harmonising data from disparate channels, to generate monthly or weekly reporting and analytics. Without automating data preparation to support real-time analysis and reporting, marketers cannot optimise or pivot campaigns at the speed necessary to resonate with their customers and guarantee the effectiveness of their investments. As we head into 2021, marketers must ensure they have the tools they need to have holistic views of their data and insights at their fingertips, to make every decision data driven."
Fintan Lalor, Director of Sales & GM APAC, Wrike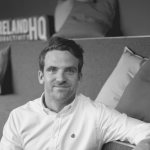 "The curveballs of 2020 threw many marketers into the deep-end, where some faced unprecedented budgetary limitations and others dealt with amplified management issues as a result. Even so, teams were expected to continue to run smoothly and efficiently, in a cost-effective way. It quickly became obvious that organisations did not have the right technologies in place to allow for this and teams struggled to operate efficiently (and effectively) across disparate channels. In fact, a report revealed that almost half (47 percent) of ANZ marketers experience misalignment across teams on measurement and reporting.
"As marketers navigate the road ahead, they should continue to consider which technologies will allow them to augment teams in a way that decreases the time spent on admin and organisation in the new workplace and allow for more creativity, for a real impact on marketing strategies. In particular, automation solutions are becoming increasingly intelligent and will play a key role in enabling teams to deliver consistent end-to-end experience, removing the need to manually track workloads, manage resources and other cumbersome administrative tasks. As we head into 2021, marketers have enough to worry about keeping up with consumers' expectations, and those who find the right technologies to facilitate project coordination will have an edge."
Yasir Yousuff, Head Of Marketing APJ, Commvault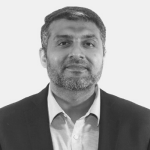 "The pandemic accelerated digital transformation as a function of necessity. For many business, the only way to adapt to the almost overnight change was to go digital. Marketers in the B2B space, like myself, were challenged to pivot from the all-important face-to-face events, workshops and briefings to deliver engaging digital experiences –here, martech solutions were instrumental to success. This change started by simply adapting the typical physical events for online delivery. In recent months, however, marketers have taken this evolution further by ideating and delivering experiences that are hyper-tailored for digital consumption.
"These highly impactful, online activities became a springboard for integrated marketing campaigns that included stakeholder engagement, social media, specific customer segmentation, CRM and more. In order to increase the effectiveness of marketing in the new normal, some of the martech solutions that we are using are: purchase intent signals combined with propensity modelling to target customers and personas with the right messaging and offers, integrating these insights into our CRM and following up with content re-targeting and nurturing streams to these customers as part of a holistic approach.
"This will help us engage and build deeper connections with our key audiences and not just market to them but provide them value through our marketing communications and activities so that we can build on this further in 2021 as we are able to return to some normalcy in the physical world."
Photo by Ramón Salinero on Unsplash.