Pinterest pins the latest Christmas trends
New data from Pinterest indicates some of the popular Christmas trends that people are searching for online as they prepare for the festive season.
Christmas shopping started early according to the statistics from Pinterest. Users have been looking at Christmas gift ideas since April with holiday searches up 77 percent. In step with the ecommerce boom, consumers globally are avoiding brick and mortar shops and factoring in shipping delays by ordering earlier.
This year, it seems, people are keen to return to normalcy and enjoy the festive season. 
There has been an uplift in certain terms on Pinterest, including: 
'Cosy Christmas' – 95 percent increase in searches in Australia

'Summer Christmas' – 35 percent increase in searches in Australia

'Personalised Christmas gifts' – 30 percent increase in searches in Australia

'Christmas hamper' – 40 percent increase in searches in Australia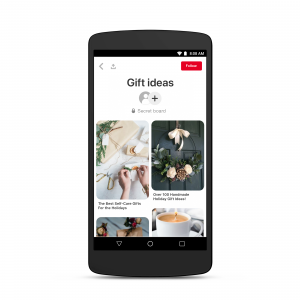 According to the 2020 Holiday Gift Guide there are particularly gifting trends becoming apparent. With people spending an increased amount of time indoors it's no surprise that gifts for the home have been popular. Category searches like 'housewarming gift baskets', 'gifts for plant lovers' and 'movie night box gifts' have increasd. 
Other popular categories include self care with people looking for ideas and products to pamper themselves with. Searches for 'self care package' ideas are up 70 percent and 'best skincare products' are up 30 percent. In the luxury category people seem to be looking to invest in items that will last, with searches for high-end jewellery increased.
For kids, parents are searching for ideas to keep them busy and stimulated simultaneously. Searches for 'indoor gym for kids', 'natural toys' and 'learning toys' all up 96 percent.
The popularity of cooking at home and enjoying recipes has extended into the gift giving season, but with a personal twist. Searches for 'personalised cutting board' and 'personalised aprons' proving popular. People are also interested in 'kitchen gift baskets'. 
"The planning mindset of Pinners is a unique way for marketers to better understand what consumers are looking for and reach them at the optimal moment," says Carin Lee-Skelton, the country manager for Australia and New Zealand at Pinterest.
"This is a great opportunity for businesses of all sizes to inspire shoppers at just the right moment. Our holiday insights show that people on Pinterest are looking for inspiration to feel positive and stay optimistic after a tough year, which is an opportunity for businesses to adapt to more thoughtful purchases this gift-giving season."