The challenge of remaining competitive amid ongoing globalisation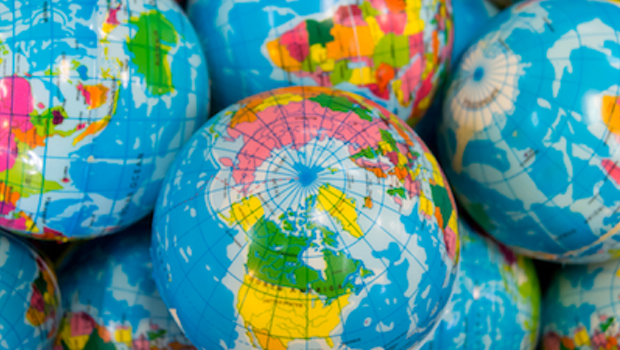 In an increasingly globalised market it is difficult to remain competitive, but there is an edge to be gained, writes Armine Winsley.
All businesses large or small are facing competition at varying degrees and how they cope with that is what determines their long term sustainability. Seeing the market as a global stage can offer both opportunities and challenges and how business copes with this is what sets them apart from their competitors.
So how do we start looking at this from a marketing perspective? At the heart of marketing sits its biggest analytical tool of research. Fundamentally, research provides insight and helps with decision making. Although comprehensive research can be resources consuming, at the same time it is beneficial to the business. Whether you are conducting research to find out about your customers or the next new product, all of it will stand the business in a good place for the future.
However, globalisation brings an extra element into this mix: not only do businesses have to compete at a domestic level they also need to compete globally. This additional factor, if utilised effectively, can give your business a competitive edge.
In order to embrace this let us start by considering how to conduct this research and what it is that we are looking for. In essence as a business we need to continually monitor the changing trends and developments in our markets.
Where do we start and how do we monitor the changing trends and developments? As a business leader you already know what is happening in your industry currently by just operating in it. You should take this further by gaining insight as to what to expect and how to steer the business activities in order to remain sustainable. Utilising marketing's well recognised situational analysis tools can provide you with specific areas to be examined.
From there you can consider every element of the business environment and the influence it might have on the business. So start by looking at the industry and the market from three distinct levels (macro, micro and internal) and identify opportunities and challenges likely to have an impact on your business, then consider what measures need to be put in place to accommodate these changes.
Once you have identified those opportunities, start looking at them in more detail and see if your business has the resource capability to carry this out. In other words start ranking those opportunities that you have identified with some key measurement tools that are relevant to your business and assess its viability. This exercise will highlight at least one or two opportunities that your business can utilise.
When you know what these are then start gathering more information and incorporate the findings within your marketing plan ready for implementation.
_
Armine Winsley is a lecturer and trainer in marketing, management public relations and economics and can be contacted on [email protected].