Qantas and Woolworths update loyalty programs, announce points exchange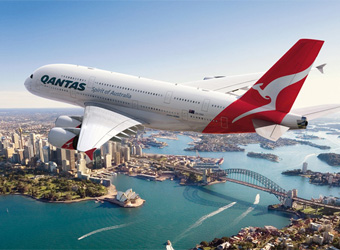 Woolworths today announced "significant improvements" to the Woolworths Rewards program, including a points exchange with Qantas Loyalty, saying it "didn't deliver enough" when it overhauled its loyalty program and introduced Woolworths Points last year.
Woolworths and Qantas have announced today updates to their loyalty programs that will see members able to exchange Woolworths Points for Qantas Points.
From 31 August, members will earn rewards on every dollar spent in Woolworths' Supermarkets and BWS stores. Additionally, and for the first time, members will now earn points for every dollar spent at Caltex Woolworths outlets.
Woolworths Points were introduced in October 2015 when the supermarket overhauled its loyalty scheme.
Woolworths is also introducing exclusive member offers in its supermarkets and BWS stores, as well as increased personalised offers sent direct to members on items they already buy.
Qantas and Woolworths both confirmed today that members will be able to convert Woolworths Points to Qantas Points at an exchange rate of around 0.43 Qantas Points per $1 they spend at Woolworths.
"When we launched Woolworths Rewards, we made a commitment to put our members first and make improvements in response to their feedback… However, we've acknowledged that we didn't deliver enough orange ticket offers in-store and while many of our members have been rewarded well, too many have not," says Ingrid Maes, Woolworths' director of loyalty and customer data.
"Qantas is very pleased to continue its relationship with Woolworths and to give our shared customers more ways to be rewarded when they spend," Lesley Grant, CEO of Qantas Loyalty.
"The opportunity to earn points when you buy petrol has been improved, with members now able to use a discount voucher and earn points in the same transaction, instead of having to choose one or the other. We know the offer of Qantas Points influences people's decision on where they shop, so this is something that will deliver value to our millions of members as well as to Woolworths as our partner," she says.
---
Learn more: Millennials loving brand loyalty programs: 'For love or money 2016′, the fourth annual study provides data on customer loyalty programs. Read more »