The value evolution in publishing, content and app development
Michael Stoddart discusses the changing nature of value in today's technological landscape.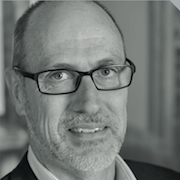 Value, like beauty, is a concept that lies in the eye of the beholder, subject equally to trends and fashion. Our perception and definition of what comprises value has gone through a rapid evolution over the past few years and is set to shift even more as technological advances bring new ways for value to be delivered and interpreted. While value was once seen as the price on the box – and lower price meant better value – the shift is now towards the value generated by long-term relationships between consumers, suppliers, stakeholders and brands.
Value versus cost
Cost is a paramount consideration in the eyes of many administrators and, in its purest form, value only increases as the worth of the output surpasses the cost of production. Even if the content created remains the same, as cost reduces, value should always increase – it is a simple equation that forms the foundation of value. At Adobe, for instance, we always work to increase the value of return from software investment, and to reduce the cost of ownership. At one level, you see this in the shift from selling $1000 editing tools in Creative Suite licences to the introduction of $20 per month Creative Cloud subscriptions – Adobe was the first major software company to move to subscriptions, and the market response confirmed it was the right move.
At another level, delivering value as a software vendor is about increasing the sophistication of image creation, while simplifying processes and enabling people to have a seamless workflow across devices – from mobile to desktop. Value also comes from allowing more people within an enterprise to express themselves creatively, by removing friction from the process.
Publishing is one sector where the changing nature of value is demonstrated daily. The rise of boutique publishing has been based on reducing the cost of production, with value delivered to publishers through the availability of more sophisticated tools. In turn, magazines such as Frankie, Smith Journal and Wallpaper* are delivering new levels of value to their audiences through their unique content. From quality paper stock to incisive journalism and breathtaking photography, the value chain is extended through the process that began as desktop publishing.
That value is also extended through an online presence, once seen as a costly but not necessarily valuable investment by old-school publishers, who wondered why they would ever need a website. Beneath their feet the ground shifted, and an online presence grew to be much more than just a website, but an absolutely necessary business tool and engagement platform. A publisher's online presence is now a prime supporter of the brand experience, including its customer support, sales and purchasing. And what was once called 'community', but has now evolved into the 'social universe', has become a fundamental space where the perception of value now lives.
The notion of value is also being challenged by the rise of sophisticated bespoke processes with high cost and an often unknown value. Once again, we hear businesses say that they need a new channel – previously this would have been a website, but today, they mean, 'we need an app'. The question many of them fail to answer is, why?
A recent study by Econsultancy and Adobe revealed that apps are an increasingly vital conduit to customers, offering value at both ends of the spectrum: enterprises create a value chain for consumers in an environment they can monitor and control, and consumers gain value from the information they need in an intuitive, easy to use and, perhaps most importantly, mobile format. The Econsultancy and Adobe Quarterly Business Intelligence Briefing reported businesses in the Asia Pacific (APAC) are leading the way with 38% of survey respondents saying they have a defined mobile strategy that goes out at least 12 months – a higher response than in the US and Europe. The study also found that many enterprises saw apps as a vital way to interact with their customers. APAC countries are again leading the way, with 67% saying they were using apps for customer interaction.
The paradigm shift
There is a paradigm shift happening in the publishing, web content creation and app creation markets where content is being separated even more from its presentation. Where once the 'look' of content was integral to its value, and inseparable from that value (for instance, a newspaper set in Comic Sans or a website with pixelated animated GIFs would be a visual signal of poor content), modern value is now perceived more from the content than the presentation. Proof of this is the aggregator model of content value. Facebook Instant Articles, Flipboard and the recently announced Apple News are prime examples
of how content is being increasingly set apart from unique presentation layers. Yes, these solutions pay lip service to layout and design, but the main value is the content, rather than unique and differentiated publisher presentation.
Value is also being created through the sheer speed with which content can be accessed. As content loads swiftly it improves the experience and sense of value that consumers are seeing in places where they seek content. Facebook's Instant Articles is an example of how removing the delay in the content delivery cycle can immediately create value.
Value versus data
Sometimes you need to go with your instincts. Creativity can be data driven, but real out of the box creativity that has high value sometimes needs to fly in the face of what the data is telling you. As enterprise becomes even more data driven, it is the ability to synthesise data with gut feel that leads to insights that will help develop breakout creative – value that cannot be matched.
The almost overwhelming availability of data will continue to have major impact on the value that organisations see in content, but danger lies in the interpretation of data being used to reduce the idea of value to a commodity. However, the human element that can't be replicated by an algorithm will be the key to making the future of value enhance the data, not become a slave to it.
Value to the organisation
In the current highly competitive business climate, organisations are looking for incremental value wherever they can – even a 2% to 3% difference can provide an edge. In such a climate, value as a business differentiator has even greater meaning. Such business value can lie in the intangibles – why does one company break out as the leader in their field when essentially it and its competitors offer increasingly similar services or products? The value evolution will become the differentiator for businesses – the value of relationship, of design or of customer experience will set a company apart.
Value is not a fixed construct. Value will mean different things, to different people, at different times. And the concept of value will continue to evolve, perhaps initiated by cost reduction, but greatly expanded by the improvements gained in marrying gut instincts and data and the intangibles that set one organisation apart from another.
Michael Stoddart is director, digital publishing solutions, Adobe.
Adobe is a Marketing content partner – non-commercial collaborations with leading organisations on content for the magazine (like this article) as well as exclusive benefits for Marketing Advantage Members. Click here to find out more about membership.