Trends versus true identity: which will you follow in 2016?
Emily Malone cautions against the trend trap when planning for 2016 and beyond.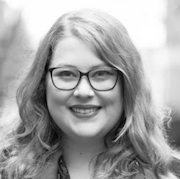 It's likely that you clicked on this article to get across the biggest predictions for social media in 2016. Maybe you wanted to find out how to get ahead of the marketing game next year. Maybe you're in the midst of setting budgets for the new year, deciding where you'll allocate resources, or thinking about which channels to prioritise.
As Australia's Biggest Social Geek, I always love sharing my insights and blue‐sky thinking with people like you, but that's not the article you're about to read. If I was going to write that article, I would have told you that advancements in programmatic video will open huge doors for content and advertising next year, or that social commerce will continue to evolve purchasing habits and change how we interact with retail brands.
I would have told you that based on the innovations we've seen in augmented and virtual reality this year, 2016 is set to be a testing ground for revolutionising how we consume audiovisual material and how brands could be serving rich digital advertising experiences to us on an everyday basis.
But my biggest prediction is that you're going to see 50 articles exactly like that pop into your inbox over the next few weeks telling you the same thing.
It's good to have your finger on the pulse, but often, trends are a trap. They attract bold remarks and fancy buzzwords, swooping us into a frenzy as we religiously devour listicles and try to figure out which activities to prioritise.
Let me be clear: I think trends can be incredibly useful at times, allowing us to turn our heads towards what's making ripples in the industry and helping us to adapt to what's new and what's working. They allow us to look towards the future, perhaps sparking inspiration and motivation to work harder and faster. At Ntegrity, the digital marketing agency I work with, we love talking trends and providing our clients with an outlook on the future. Great digital marketing, however, is about so much more than following trends. The effect of being too trend conscious is reminiscent of a teenager who only wants to wear what they've seen in magazines or on their friends, listen to the music everyone else is listening to, study the subjects that are cool and pursue the hobbies they're "meant to".
The first casualty in trend‐worship is your true identity.
Here are the tried and tested 'rules of engagement' that defy annual trends:
Get the basics right
Clever digital begins by carving out a unique and engaging brand, and clearly communicating your values, mission, personality. It's about knowing your audience inside and out, and how to use content and advertising to address their needs, fears, desires, and frustrations.
Build a digital‐first, collaborative culture
Great digital is dependent on the team that makes it happen. You can help create a winning culture within your organisation by nurturing an environment for innovation. Get the culture right first, then you can take trends into account.
Fill the gap
Think about how you can fill the gap between what you're doing and what you want to be doing by looking at your brand's core essence first. Then you can start reaching for the trends of 2017, 2018 and beyond and catapult your brand towards success.
Establish a growth cultur
e
Cultivate creativity, set goals (but allow flexibility), incentivise learning, prioritise mentoring and give your team members permission to make mistakes in a spirit of improvement.
Focus on better team communication
Use simple but powerful tools to ensure you're using your time wisely.
Without these elements, even the most well‐meaning attempt to follow a trend will fall flat. Sadly this is something we see far too often when you don't build great digital from the ground up. So, while you're reading your 2016 prediction lists over the next few weeks, remember that trends are transient, but great digital marketing and advertising is timeless.
Emily Malone is digital strategist at Ntegrity and the Australian winner of Marin Software's Biggest Search Geek competition 2015.