Video: Virgin Mobile's David Scribner on the customer being a strategic priority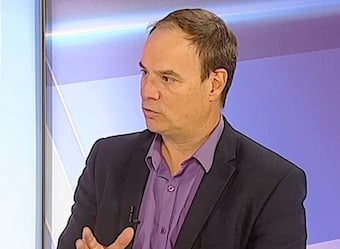 David Scribner, one of the rare marketers that's gone on to become chief executive of a major company, says that his marketing background helps ensure that customers are the focus of the organisation's strategic decision making. 
In this video, the second episode in the AANA's Marketing Dividends series airing on Sky News Business, Scribner says its more important than ever that marketers play that role at the highest level of business.
"In the knowledge age that we are in, there has never been a more important time for marketers to be the voice of the customer, to be the barometer of what's happening in the market and actually use that to help with business growth," he says.
READ ALSO: Career profile: David Scribner on how he ended up the marketer in charge »
"Marketing is absolutely critical to the growth of Virgin Mobile. Marketing has always been, at any Virgin company, the core of what we do because it is a brand-based company that really cares about its customers."
To grow their influence in the C-suite, Scribner says marketers needed to concentrate more on the 'hard measures' and use data and analytics to explain how they can deliver sales and profitability.
Here's the video via AANA's YouTube channel: