Why data matters in workflow management tools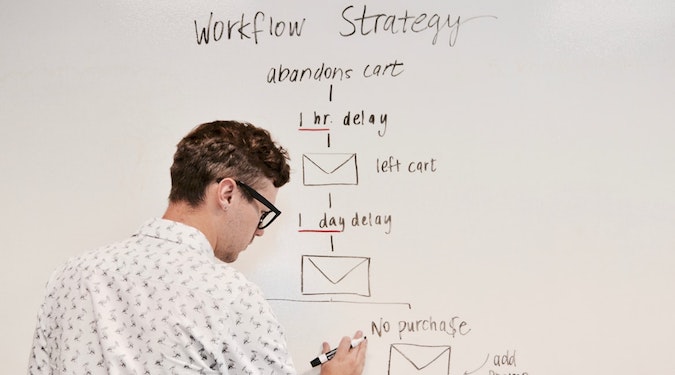 When it comes to project management tools, the world is now our oyster. Pre-COVID, workflow management platforms were already starting to proliferate, but as the health crisis forced more into remote working, the need for such platforms became ever more apparent.
Before the pandemic confined us to our homes, email communication made sense. If necessary we could always visit each other's desks to gain clarity, get an understanding of urgency or interpret tone – because human nature and less than perfect communication skills mean that, while projects may start out as seamless plans, they can often become hard to keep track of and derail. 
Sending emails back and forth has the propensity to eat away so much of our workday. Workflow management tools, on the other hand, help to eliminate the chaos that comes with multiple roles and responsibilities. Initially created for visibility across teams, they are now integrated systems that create their own ecosystems. 
If workflow tasks are all listed in one place, with visibility over who has responsibility for each part of the project, the need for long email chains can be minimised if not eliminated altogether.
Studies have shown that repetitive tasks can consume almost 70 workdays annually. Platforms such as Smartsheet, however, have worked at streamlining processes. 
What are the benefits?
Besides this streamlining of both processes and communication, a tool like Smartsheet can help with reporting. Platform advances include the ability to integrate important data and make it visible. Linking enterprise resource planning (ERP), customer relationship management (CRM) and databases to the system allows automatic and seamless centralisation of all data. 
This becomes one source of truth. With all the data in one place, teams are able to make confident decisions in real-time. 
These integrations can also be vital time-savers, eliminating the hours spent on sorting, filtering and copying data from all adjoining systems. The platform is capable of pulling all this information together and producing reports instantaneously. The measurement of the data is also far more accurate, compared to the challenge of performing this manually. 
How do they contribute to collaboration?
One of the major benefits of teams utilising work management systems is that it can alleviate micromanagement. The duties of all those involved aren't only clear to management, but also transparent within the team.
As teams first began the shift to remote work, many experienced the confusion of multiple emails and messages clogging their inboxes. 
But with the rise of collaborative tools like Slack, Teams and Google Hangouts, the ways in which we communicated multiplied. These tools helped to keep work organised and trackable. And this in turn gave teams the confidence to be collaborative. 
Able to see where their team members were up to, what they were working on, and where there were gaps in the project, colleagues were able to come together and truly work as a collaborative team. 
Workflow software also assists in connecting multiple entities – from people to software and work culture. Work is well-connected and communicated even among those who may be outside of the regular core team. It gives transparency across all those working on the project.
Workflow software may not have been the priority pre-COVID. But, as we shift into the next stage of how we work both locally and globally, it has become a resource upon which teams have come to depend.