Woolworths refreshes positioning amid supermarket wars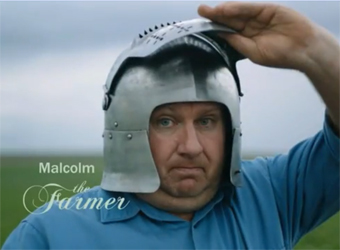 Woolworths has refreshed its positioning as the fresh food people, launching a new multi-million dollar brand campaign.
The campaign seeks to bring to life the people behind the fresh food positioning, featuring nine staff members and their role in delivering food from the farm to the table. Launched last night, the campaign aims to address key customer issues around sourcing, quality and freshness, according to Woolworths.
Managing director of Woolworths Supermarkets and Petrol, Tjeerd Jegen, says the campaign aims to build on Woolworths' proud history at Woolworths of bringing Australians outstanding fresh food and value.
"By serving Australians with great quality fresh food from our very own backyard, as well as great value, we will live up to our ambition to be Australia's most trusted brand," Jegen explains. "Ultimately we want shoppers to know that when they buy their fresh food with us they can feel proud that they are supporting a great Australian company as well as Australian farmers and suppliers.
"Our renewed focus on our people is testament to the faith we have that Woolworths' people are our greatest asset."
The agency behind the campaign, Droga5, conducted a nationwide casting call to choose real staff members for the ads, making it the latest campaign to use real staff members in a bid for authenticity.
Twelve commercials will be released as part of the multi-million dollar campaign, two of which are set to air tonight. The campaign also features a microsite inviting shoppers to meet the 'Fresh Food People' fronting the spots, with interviews and behind the scenes footage of the talent. Twitter handles for the fresh food stars are yet to be released…