Just For Pets brand extension named marketing program of 2015 at AMI national awards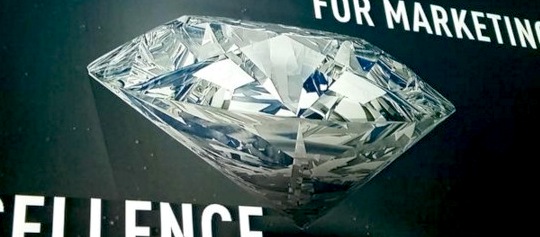 The Australian Marketing Institute announced the winners for the 2015 Marketing Awards for Excellence in Melbourne last night, awarding Just For Pets the top program honour and Caroline Patrick marketer of the year.
The Marketing Program of the Year Award was awarded to the consumer brand launch for Just For Pets by Brand Savvy.
Caroline Patrick, head of strategic marketing solutions at Bendigo Adelaide Bank, was awarded the Certified Practising Marketer of the Year Award for her work, while Gina Lednyak, founder of L&A Social Media, picked up the Future Leader Award.
The Sir Charles McGrath Award, which recognises long-term achievement, was awarded to Launa Inman, non-executive director at Bellamy's Australia and Commonwealth Bank.
The annual awards attracted 194 entries and more than 60 judges were involved in determining the winners.
Australian Marketing Institute CEO, Lee Tonitto, said "The Awards are distinguished by criteria that require entrants to articulate the whole marketing process from inception to measurement of result – a process that requires commitment and effort. These are the toughest marketing awards to enter and the toughest to win."
The category winners were:
Brand Extension: Just For Pets consumer brand launch: 'Tales of Triumph From An Underdog' by Just For Pets and Brand Savvy
Brand Revitalisation: 'Making Low Prices Irresistible' by Kmart and BWM Dentsu Melbourne
Consumer Insight: 'Play it Safe' campaign by Seqwater
Content Marketing: 'Wild About Whales' by NSW National Parks & Wildlife Service
Corporate Social Responsibility: 'Emerging Aboriginal Artists, Revealed' by The Hub Marketing Communications
Education: 'Be True To You' campaign by RMIT University
Experiential and Brand Experiences: 'If you Smoke your Future's Not Pretty' by Queensland Health and Marketing Unit
Internal Marketing: How BOQ 'Operationalised Love' by Bank of Queensland and BWM Dentsu
Loyalty Programs: 'Know your IBM' by Motivforce Marketing & Incentives
Marketing Communications (Business to Business): 'Investment Heroes in Disguise' by ASX and MercerBell
Marketing Communications (Business to Consumer): 'Colour Your Summer' by Coca-Cola South Pacific
Marketing on a Shoestring: 'How $1500 delivered 306 times!' by Bethanie
New Brand, Product or Service Launch: 'How we welcomed gluten-free Australians back to Weet-Bix' by BWM Dentsu and Sanitarium
Sponsorship: Sydney Sixers Sponsorship by iiNet Ltd
Started in 1982 as 'Hoover Marketing Awards' the program recognises outstanding marketing. They have evolved in response to new developments in marketing theory and practice to reflect the growing appreciation of the critical role of marketing within organisations.
This year was the first time awards were judged on a national basis first before following the federation of the various states and territories. State winners and runners up will be celebrated at state events in late November and early December.