CMOs of 2020, worry not, the future is bright for data-driven decisions
Reports of the death of the CMO have been greatly exaggerated, says Lynne Capozzi. In 2020, the convergence of marketing and data analytics will make this position more important than ever – so what does the future hold for the CMO?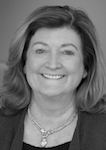 In some instances, it seems the CMO is on the way out the door. Take McDonald's, for example, which parted with its CMO in late 2019 and announced the role would not be replaced, as did Uber and pharmaceuticals behemoth, Johnson and Johnson.
So, should Australian CMOs with an eye to the future start scanning the situations vacant on Seek.com? Or sign themselves up for vocational re-training, before their job comes into potential peril?  
In my opinion, absolutely not. 
Widespread digital transformation over the past decade may have disrupted the way in which marketers pursue their craft, and altered their job titles and position descriptions, but the need for their insights, experience and sound judgment is as strong as ever.  
Several trends are now in play which dictate the very need for the CMO.  These include: 
Martech – a raft of options
The explosion of martech over the past decade has been extensively documented by Chiefmartech.com – up from 150 choices of platforms and solutions in 2011 to a mind-boggling 7040 in 2018. 
For many marketers, navigating these options has created as many problems as the technology has solved and introduced additional complexity to their role. In the US, more than two thirds of marketers believe martech has made it harder, rather than easier, to offer customers personalised experiences, according to a 2020 survey conducted by Acquia.
Signs show that some Australian marketers share similar sentiments. In 2018, Mercer's head of B2B marketing, Natalie Truong, explained the difficulties associated with assessing the business case for new tools – then having the confidence to sidestep them if their benefits didn't stack up.
"Solutions… only become so when they're tightly aligned with business objectives and customised to reflect the modus operandi of the company that's investing in them,"  she wrote in CIO Advisor.
Having the skills and experience on tap of an experienced CMO that can navigate their way through this martech world will provide a clear positive dividend to any business.
Marrying creativity and data analytics
Adopting a data-driven mindset can help marketers make sense of the martech melange and take control of their chosen suite of solutions. 
Those hoping to harness the information collected by these solutions to help them meet increasingly high standards of customer service and experience have no choice but to do so. Without such a data-driven mindset, those shiny new tools are merely a means of automating existing processes; and the multitude of data they're able to deliver up, just so much extra noise.  
Using the insights customer data contains starts with taking a step back – listening to what consumers are actually saying as they navigate early stage touch points and make the critical transition from a one-time buyer to a loyal regular.
Part of this exercise is likely to involve acknowledging that – while marketing has traditionally been a craft practised by creative, action-oriented thinkers – today's successful CMOs are of those who depend on and understand technology and don't operate with a gut feeling to drive their decision making.
That's something that should tie CMOs closer to their counterparts in the IT department – the data strategists and analysts – who can help them turn information into actionable insights that inform the critical customer experience and strengthen the brand.
Looking ahead to a dynamic, data-driven future
In today's rapidly evolving and highly competitive business landscape, customers have many choices and frequently struggle to differentiate between a plethora of broadly similar options. 
Against this backdrop, organisations which have experienced CMOs that are best able to effectively position brands with target attributes, while offering superlative, tightly integrated customer experiences, will enjoy an advantage over those whose value proposition, messaging and customer service are less than stellar. 
Moving forward, data-driven marketing will be key to connecting with customers and building trust, loyalty and repeat business. Australian businesses which have CMOs who can demonstrate an ability to collaborate with colleagues across different departments  to achieve these ends are likely to find themselves at the heart of the action, not out of a job, in 2020 and beyond.
Lynne Capozzi is chief marketing officer at Acquia
Further Reading:
Image credit: Sharosh Rajasekher