Five trends transforming creative operations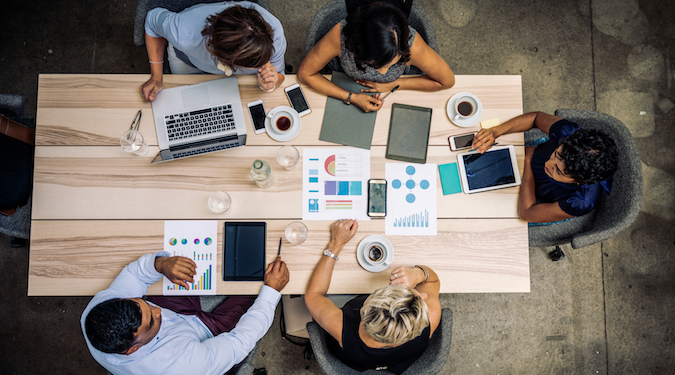 The subjective nature of creative work and hard-to-define goals make managing creative operations a challenge. Adding to this uphill battle, the disruption from the pandemic forced marketing teams to pivot and reimagine messaging and strategies almost immediately. Laura Jenkins from Smartsheet looks at how creative teams face a turbulent environment.

This article was sponsored by Smartsheet.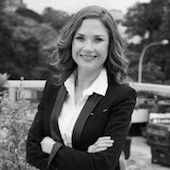 Marketing leaders need to stay attuned to the shifting needs of customers to keep brands relevant and competitive. This includes keeping up with market trends that affect how their customers are served content and how that content is produced.
These five trends are shaping how marketing teams create and deliver content in an ever-evolving consumer landscape. By understanding the trends, marketing leaders can be better informed while designing plans for the future. Meeting customers where they are is how you continue to build relationships going forward. 
Digital content consumption
The pandemic has helped push consumers towards digital platforms, resulting in an increase in consumption with 56 percent of people going online more than 10 times a day. In fact, 31 percent of Australians report they are spending more time on social media.
It is predicted that digital marketing spend is expected to grow 6.6 percent compared to 2020. Whereas traditional channels, such as TV, radio and print are predicted to drop by five percent. 
While digital channels are the place to be, coordination of efforts is paramount. More than a quarter of marketers said that the creation of ad messages on their websites, mobile apps and video advertising were siloed at their organisations.
Personalisation at scale
The one-size-fits-all approach to marketing is no longer viable. Today's customers have come to expect the buying journey to be tailored to them. Executed correctly, personalisation can increase customer engagement and loyalty. It also benefits the organisation. Globally, personalisation at scale has the potential to create US$1.7 trillion to $3 trillion in new value.
While many companies have started the process with a few channels, many struggle to take the marketing tactic to scale across customer touch points. According to McKinsey, only 15 percent of CMOs believe their company is on the right track with personalisation. The tools are available; what's missing is a unified approach within an organisation to put processes and practices on the same page.  
Personalisation requires acting on behavioural data. It's about collecting data through activities like purchases, online browsing and social media posts, and setting triggers for actions. These triggers need to be tested and, once a trigger is proven to be successful, it should become a business rule that is shared across departments with the marketing team empowered to act on the signals.
Increased complexity of omnichannel marketing
In addition to personalisation, customers expect consistency – an omnichannel experience across every brand's channels. According to research from McKinsey more than half of customers engage with three to five channels during the buying journey. 
Implementing an effective strategy can be difficult when teams are siloed or lack a singular vision. Nonetheless, companies that take a cohesive marketing approach can improve customer satisfaction. 
To ensure brand consistency across channels, marketers need transparency during planning and implementation of advertising. With a single source of truth, from planning, to creation, to digital asset management and distribution, organisations can build narratives across multiple channels to tell consistent brand stories.
Distributed teams
The pandemic has led to mass shifts towards hybrid working arrangements. In Australia, three in 10 businesses currently allow staff to work remotely and this is only likely to grow. Forty-five percent of organisations that allow remote working have seen an uptick in employee well-being.
Marketing teams today are unlikely to be in the same building and possibly aren't even in the same time zone. The prevalence of remote and hybrid working arrangements – combined with a reliance on vendors and agencies – can lead to siloed work.
A collaborative work platform gives the team end-to-end visibility into the creative process to collaboration, and accountability no matter where teams are located.
Rapidly shifting campaigns
During COVID-19, the needs of consumers have changed drastically. Marketers unable to shift their messaging have run the risk of being irrelevant or – worse – insensitive. To stay relevant, marketers need ways to meet their customers' most current needs. By sharing insights in real time, organisations can tap into the information they need to quickly pivot campaigns for a fast-changing environment. 
If there's anything the past year has had to teach marketing teams, it's that being agile matters. Marketing organisations must be able to pivot to meet rapidly changing customer needs through new messaging and ways of reaching them. To stay in the game, today's marketers must be willing to reposition existing offerings, rethink channels and reimagine events, all in real-time. By being aware of and keeping up with market trends, marketing leaders make more informed decisions while planning ahead.
Laura Jenkins is the senior marketing manager APAC, Smartsheet.
Find out more by downloading the Smartsheet eBook.