How UnLtd's CEO found his inspiration to dream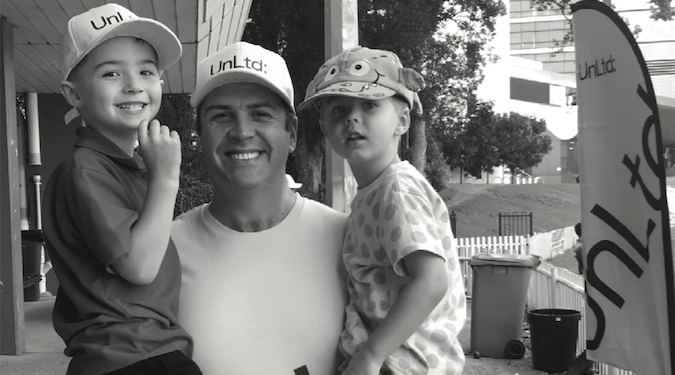 After enduring personal hardship, Chris Freel decided he would commit himself to changing the lives and inspiring the dreams of disadvantaged youths. Here, he offers a powerful call-to-action to everyone in the industry.
This article originally appeared in The Dream Issue, our October/November 2018 print edition of Marketing magazine.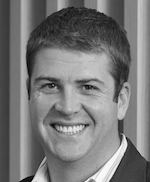 It was 30 May 1990 and I woke up earlier than usual. I was excited and couldn't wait to get stuck into the day. The sun was shining in Northern England, as it always seemed to at this time of year, even though it was against all logic. And it was school holidays.
Today was my 13th birthday and, in my head, the day that I became a man. All morning I was pestering my mum, asking her every five minutes when he was going to arrive. I sat waiting and wondering where he would take me this year. Would it be the Pleasure Beach, maybe Blackpool Tower or maybe the movies? I didn't really care, I just couldn't wait to see him. It had been a year since I last saw him, and I had been waiting for this day ever since then. Ten o'clock came, then 11am, then 12 noon and still no sign. This was strange, but then again, he never gave a time, so he would come, I was sure of that.
By 3pm, I had been glued to the window for six hours, and there was still no sign of him, but I was sure that he wouldn't let me down, not on our special day. This was the only day of the year where I got to see my dad.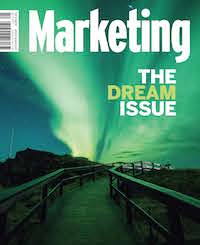 By 4pm I knew that he wasn't coming and what had started as such an exciting day had turned into the most disappointing day of my life to that point. As she always did, my mum, with the help of my grandparents, was there to pick up the pieces and, although I didn't quite know it then, I think that was the day that part of me became a man.
I tell that story because I think that was the day where my dream started. I often think back to that day and the impact that it has had on me. It was on that day that a switch flicked inside of me and I decided what I wanted to be in life. My dream was to be the man that I didn't have in my life.
I vowed to myself that day that I would never let my kids down the way my dad had let me down. No matter what, I would be there for them, so they would never have to feel the way I did back then. Six months later my dad was found dead in a gutter following a heroin overdose. He was 33 years old. Addiction and a lack of strong and supportive people around him had led him down the wrong path. I don't blame him for any of that, I just wish I had been there to be able to help him.
I couldn't change what happened, but that incident made me realise that I wanted to help people, not just my family and those around me, but anybody who needed that help. Often people are inspired to dream by the supportive people around them, but in this instance it was the opposite for me. My dream was inspired by the lack of that one special person around me.
Alongside my tale of sadness with my father there is also a tale of happiness and love from my amazing mother and grandparents. I feel very lucky that I had people who enabled me to chase my dreams, encouraged me and made me believe that I could achieve anything. That was such a positive force for me and, without it, life would have been very different.
At UnLtd we work with many young people who have never had that support, who have struggled to stay alive, let alone chase a dream. Young people who have been told that they are worthless, who have been beaten, abused, neglected and left in isolation. I recently met with a group of young homeless kids in Melbourne and one of them told me that he lived on the streets because it was safer than being at home. That pained me to the core. Domestic violence, alcohol and drug related issues are ripping families apart and stripping youngsters of any opportunity to dream.
At UnLtd, we believe that everybody deserves the best opportunity in life, that everybody should be able to dream and to follow those dreams. And we know that every single one of you reading this article has the ability to help them dream and follow those dreams.
So, what are we doing about it and how does this have any relation to an article in Marketing, you ask? Good question!
You see, the way that we do this is by unlocking the skills, influence and resources of the media, marketing and advertising industry, to help make that difference. As marketers, we hold so much ability to influence; we herald some of the most creative people in the land, and we have access to the most powerful platforms and mouthpieces to be able to raise awareness, influence change and drive action. I urge you all to think about putting purpose at the heart of what you do. Not only can it lead to a huge positive change in society, but it can also lead to a huge positive change for your brand, and your bottom line.
We must take accountability as we can't rely on government to tackle all the social issues that exist in our communities. The more corporations and individuals take responsibility for these issues, the better a world we will all be able to live in. Whether that is individuals like Colin Kaepernick and brands such as Nike taking a stance through their recent campaign, Adidas helping to clean the ocean through its Parley sportswear brand or, closer to home, little Jack Berne raising over $1 million in five weeks (and still going) through his 'Fiver for a Farmer' campaign.
All of these campaigns are great examples of how marketing and media can drive a massive difference.
At UnLtd, we are working to help the 680,000 young Australians who are at risk, who have suffered through trauma, abuse, neglect and isolation. We are working alongside some of the most incredible charity partners, philanthropists, individuals and media, marketing, tech and creative organisations, to help these young people look forward. To give them the opportunity to dream and follow those dreams and realise that no matter how big, those dreams can come true.
To help us continue supporting young people to dream big, and to showcase and celebrate the amazing positive impact our industry has already generated, we are holding our inaugural Big Dream event on 15 November. You can find out more and get your tickets here.
If you would like to know more and become part of the movement, then please get in touch to find out how we can help you find your purpose and make our world a better place for all. We each have the ability to change lives and make dreams come true and what a better place the world will be with more dreamers in it.
Chris Freel is CEO of UnLtd
Marketing is proud to have UnLtd as its Content Partner. UnLtd brings the Australian media, marketing and advertising industries together to tackle a big issue: undoing youth disadvantage. We urge you to visit unltd.org.au and get involved.
* * * * *
To purchase a copy of the latest issue, or a subscription to Marketing magazine, visit the online shop »
* * * * *
Feelin' more Freel?