Leading through mindful purpose
UnLtd's inaugural CEO Steve Taitoko writes that the secret to happiness – and sustainable competitive advantage – is mindfulness.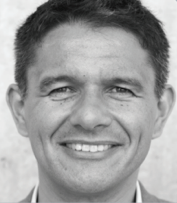 Most people have a 'thing'. Mine is asking people at parties one simple question: 'What's keeping you up at night?'
Leaving the more random responses to that question aside… I've found that when talking to business leaders, without exception, their unwelcome 3am ceiling-staring will trace its roots back to the dreaded D-word: disruption.
Every industry is experiencing some form of disruption. The marketing, advertising and media industry has myriad disruptors ranging from the growth of omni-channel distribution platforms to BuzzFeed.
The short end problem for our industry is the shift in power that the disruptors create. Clients can measure campaign performance to within a millimetre, placing pressure on agencies in real time. Consumers have become brand kingmakers through the collective nature of social media. The so-called 'hard to manage' millennial generation will soon dominate the workforce – in fact they will make up over 50% of our workforce by 2020.
Disruption, however, need not be something done to you if you are a leader of an organisation that is aware, engaged and agile. The evolved organisation that can take advantage of disruptive forces will not only create super profits, they will also positively shape entire communities by aligning corporate goals with social outcomes.
The aware organisation

The practice of mindfulness has existed across many cultures and centuries, but is only now becoming a mainstream, and accepted, form of reducing stress and improving health outcomes for individuals in the Western world.
What's not as widely recognised yet is the growing movement among companies to embrace mindfulness within their workplaces. In the US, companies such as Google, General Mills and Nike run mindfulness training programs to enrich their employees' lives in ways that reduce the costs associated with stress-related illness, and increase creativity and productivity.
Mindful leadership is championed by business leaders such as Arianna Huffington, founder of The Huffington Post, who believes that companies are increasingly seeing mindfulness training as a competitive advantage. In a recent article she referenced a piece of work by Aetna, the US's third largest health insurer, which partnered with Duke University to study meditation and yoga.
They found these practices decreased employee stress levels by 28%, improved sleep quality, reduced pain and improved productivity by 62 minutes per employee per week. Aetna is now offering similar programs to all employees as well as to its insured customers. The ability to de-stress an entire organisation and allow creativity to shine through provides an astonishing platform from which to observe and respond to the influences impacting a business.
The engaged organisation
A recent internal staff climate survey undertaken by a large media company in Australia showed that the number one employee request was to combine their day job with working for a cause.
The December 2015 Media i survey of media owners and agencies showed that a record 88% of respondents thought our industry should be doing more to support charities. The resonating theme here is a strong desire to bring meaning to work – and the best way to provide meaning is to align company purpose to that of the individual.
The notion of shared purpose has been central in the evolution of contemporary thinking around corporate social responsibility, the shared value movement and conscious capitalism. All of these have revolved around four central tenets founded in much academic work relating to purpose, leadership, culture and stakeholder management. Most important of these is having a clearly articulated purpose that serves as a guiding light.
So how does purpose translate to meaning? Well, according to Michael Porter (a leading authority on competitive strategy and head of the Institute for Strategy at Harvard Business School) and Mark Kramer, the concept of shared value focuses on the connections between societal and economic progress and "has the power to unleash the next wave of global growth."
Closer to home, Peter Yates AM, chair of the Shared Value Project, said recently in announcing the 2015 State of Shared Value in Australia Survey: "The survey highlights that Australian companies are embracing the shared value approach and recognising that achieving both social impact and business returns are not mutually exclusive.
"Shared value is reshaping the traditional corporate response to societal issues, by connecting business risks and challenges, social needs and resource pressures, and corporate assets and expertise to deliver an improved profit formula as well as measurable social value," said Yates.
The agile organisation
Design integrated thinking is based upon the notion of human-centred design. In other words, observe your users in action and design your business to solve their problems.
What design integrated thinking forces is a process by which empathy is the start point and rapid prototyping is the means by which ideas are narrowed into working solutions. This process is often likened to lean or agile thinking, which requires the entire organisation to be tuned to fast iterative step-changes.
As leaders, we need to foster a culture that is not fearful of failure, but embraces decisions that allow us to learn and redesign for the next iteration. These methodologies have been the cornerstone of the growth of companies such as Toyota, Google and Apple.
They have stood the test of time and allowed organisations that embrace them to constantly evolve as tastes and trends move because they are constantly in harmony with their users' needs. The growing realisation that doing good is actually good for business will see a lot more people leading the way and coming forward to contribute in 2016.
From an organisation point of view, there will be more desire to work for purposes that translate to meaning in people's lives. As employers realise their enormous potential to make a diff erence in the world, they will shift to establish cultures where people are encouraged to find the space for the important things.
For leaders, connecting yourself and your teams to purposeful work may take some eff ort and reflection time initially, but in 2016 the result will be evident: more motivated teams. As more millennials make up our workforce, the total population of people that want to work for a cause will mean purposeful work becomes non-negotiable.
Every year that goes by it's more and more of a must have, not a nice to have, for leaders to weave purpose and meaning into people's day jobs.
Steve Taitoko is CEO, UnLtd.
UnLtd is a Marketing content partner. It's the only not-for-profit philanthropic foundation representing the media, marketing and advertising community, and aims to harness the wealth, talent and infl uence of the industry and channel this to support the most creative and innovative organisations that work with at risk young people. Visit unltd.org.au to get involved.