AMI relaunches annual awards program with 2020 Marketing Excellence Showcase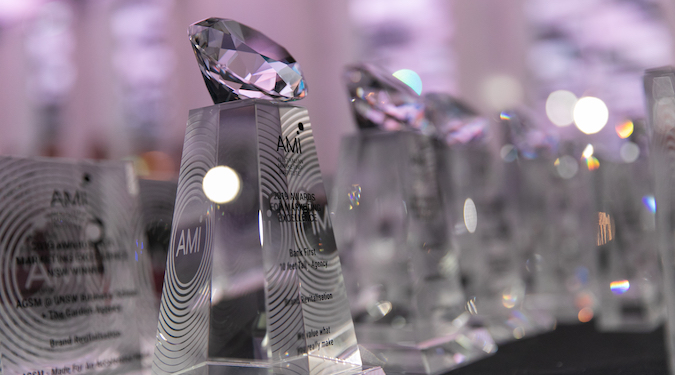 To welcome the new decade, the AMI's awards for marketing excellence has become the AMI Marketing Excellence Showcase.
Award submissions are open until 1 May. The Showcase aims to provide the opportunity to promote, recognise and celebrate brilliance in the marketing community.
"The 2020 Marketing Excellence Showcase is our way of providing a platform that all marketing professionals deserve, to demonstrate their prowess and be inspired by others in the community," says Australian Marketing Institute (AMI) chair Lynda Cavalera.
Established in 1982 as the Hoover Marketing Awards, the AMI Marketing Excellence Showcase has evolved over the years in response to new marketing theory and practice, to reflect the growing appreciation of the critical role of marketing in a business.
This year the AMI is partnering with the Foundation for Rural and Regional Renewal (FRRR) to support rural, regional and remote communities of Australia. Formed in 2000, the FRRR is a not-for-profit organisation that harnesses the power of collective investment between government, business and philanthropy to improve the lives of those in the communities it supports. It believes local leaders are best-placed to know what strategies will be most successful in their areas and has managed the distribution of nearly $100 million via almost 10,000 grants.
"As AMI's charity partner in 2020, we are looking forward to working together to build a broad understanding of rural, regional and remote communities to ensure they are vibrant and sustainable, and to explore ways to enhance the marketing skills of local not-for-profits," says FRRR CEO Natalie Egleton.
This year, the Showcase has 18 standard award categories and nine special categories. Submissions are open to any organisation regardless of industry or sector. The Showcase program has a number of events throughout the year, culminating in the 2020 Marketing Excellence Gala on 15 October. Entries close 1 May. Click here to enter »
Further reading:
The Australian Marketing Institute is a Marketing Content Partner.