Share your vulnerabilities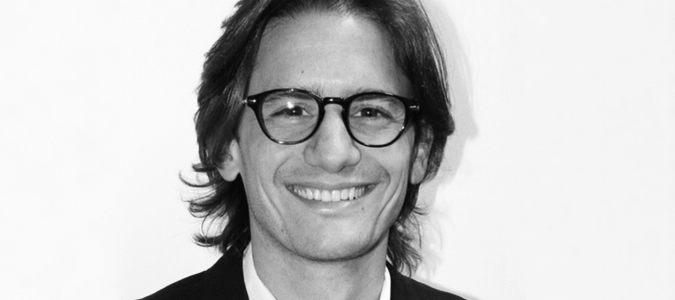 Sérgio Brodsky quotes Whitney Houston and calls for leaders to expose their own vulnerabilities in order to develop better relationships.
This article originally appeared in The Love Issue, our June/July edition of Marketing magazine.
It is often the case that the most successful person in a room is not necessarily the smartest or most ambitious, but the one with the ability to best connect and relate to others. Still, many of us – me included – will invest in new skills and form grand visions while neglecting relationships along the way. This behaviour is not exclusive to ours or any industry in particular, but a by-product of our time.
Currently, we live in a 'liquid modernity', a term coined by notable sociologist Zygmunt Bauman, where the loss of traditional bonds is one of its defining marks. Those supposedly fixed and durable ties of family, class, religion, marriage and even love are not as reliable or as desirable as they used to be.
Relationships have become like cordial drinks: taken undiluted they are nauseating, but if too watery they are unappealing. To prevent curdling and clotting, all it takes is some Tinder-esque left and right swiping to ensure the freshness of a repertoire. In this liquid modernity, we've mastered replacing quality of relationship with quantity. Our new sense of belonging is, therefore, to actively be connecting as opposed to actually connect. We 'friend', therefore we are…

If life has, by and large, become a series of transactions it makes sense that their promoters – the marketing and communications industries – take the lead to bring about meaningful change. After all, what are brand loyalty and advocacy if not a choice of permanence and commitment?
This is neither idealistic nor hypocritical discourse from a delusional marketer that has just been through a 'Jerry Maguire moment'. Unlike Jerry and despite some concerns, I'm not disenchanted with the marketing and communications industry. My moral epiphany, however, happened earlier this year upon joining the Marketing Academy Australia Leaders Program.
During a boot camp offered by the program, I realised, as a strategist, my focus had been more on product – providing the right strategic advice, knowing about the latest business methodologies, cultural trends and technologies – and less on people.
In one of the exercises we were asked to share our journeys, not by regurgitating our high-flyer CVs, but by going under the skin of the choices we made in life, what caused them and our feelings towards those. That was a big ask for a bunch of people who were unknown to
one another. The discomfort was overcome when the process got kick-started by a facilitator leading the session.
That was lesson number one. If you want others to open up, you must take the lead and set the tone, as opposed to having expectations or demanding articulation from unspoken feelings. An act of courage, but also an act of care and love.
It is no easy task sharing your vulnerabilities and lesson number two came from the realisation that the best way to draw others to us is not only by sharing our strengths and accomplishments. Fame and success are magnetic, but will not help relationships to move from a liquid to a solid state.
To share the awkward truths that underpin our cheerful façades can be dangerous. Yet, that is the point! It is only the revelation of the somewhat embarrassing, sad, melancholic and anxious bits of us that makes us endearing to others and can transform strangers into friends.
As it turned out, those 30 strangers became a tight-knit group. That inspired me to replicate the 'vulnerability sharing' experience, albeit on a smaller scale, with a direct report, peers, family and friends with whom I have not had a sincere conversation in a while. The results were really positive.
According to Sherilyn Shackell, the Marketing Academy's founder and CEO, we spend far too much time and effort constructing our 'personas' based on what we want others to see and specifically intended to hide our true character. Yet, the best leaders are completely unafraid to expose their vulnerabilities. Great leaders don't conceal, they reveal. Only when we share our true selves, even at the potential risk of ridicule, can we begin to earn the privilege of leading others.
An unprecedented 75-year-old human development study by Harvard University, told by its fourth director in a TED talk, has also revealed that it's not the state of our finances or cholesterol, but the quality of our relationships that can really contribute towards a happier, healthier and indeed more successful life.
It is not by chance that some of today's biggest disruptors are brands built according to the principles of platform strategy, which leverages the power of connections for business advantage. Such brands were able to rethink human and asset resources management on networks, enabling advertising to
be sustainable and scalable as a growth strategy. YouTube, Uber and Airbnb are best-in-class in this sense. Those brands have turned their greatest weaknesses (the lack of actual inventory, the product!) into their main strengths by focussing on building multilateral relationships.
Under Armour's fitness apps, enabling random people to connect through the sports they love or the Find your Swede campaign, connecting local Swedes with potential visitors, are great tactics to be noted too. Tesla moved away from dealers' chit-chatting, usually a repellent to relationships and turned their drivers into Tesla marketers to potential consumers. Tesla enabled them to be helpful by sharing their own experiences, good or bad, through a simple and personal web platform.
If we as an industry become more invested in everyone else's success, maybe some of it will rub off on us as well. But for that to happen we need to start challenging the way our teams, our clients, partners and suppliers think and clearly demonstrate how they can impact performance with small, but critical behaviour changes.
Naomi Johnston, general manager at Starcom Melbourne, believes, "Good client relationships are a lot like the way lovers relate to one another. It's all about putting the other person's needs first, looking out for the hidden signals, finding a good rhythm and spicing things up now and then to keep it interesting. At Starcom we take pride in our client love prowess with long-standing relationships: our top 10 clients' average tenure is over 10 years. The secret to maintaining client/agency love lies in anticipating client needs, taking time out of every day for strategic 'date nights' where we can really open ourselves up to ensure things don't get transactional and remembering the details that make working together memorable to leave clients wanting more. Above all, always be yourself – because clients want honesty."
And in the words of Whitney Houston:
"I believe in roses,
But only from the heart
And if it's not sincere baby,
Then I don't want no part."
Instead of trying to own a share of our existing culture, brands and the people working behind them have the power to reshape it. We can solidify the state of our time, profitably and morally, and move the relationship needle to the quality side.
Love,
Sérgio
* * * * *
To purchase a copy of The Love Issue, or a subscription to Marketing, visit the shop
* * * * *