The industry that could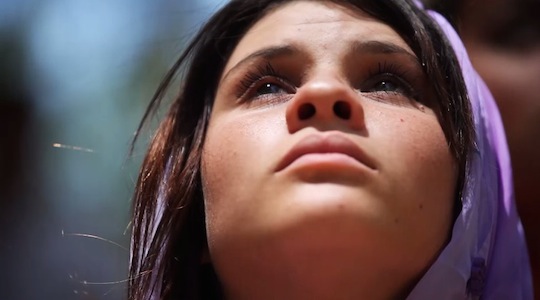 Kerry McCabe issues a call to arms for media, marketing and advertising professionals.
We are blessed bunch. Privileged even. Professionally and personally the media, marketing and advertising industry enjoys a high-quality existence.
As a collective we are immensely powerful. We influence consumer behaviour and public opinion, play a role in deciding who governs the country and seriously contribute to the success of corporate Australia. Last month it was reported that we are a $40 billion sector directly employing 56,000 people.
Our skills span a wide range of disciplines, from coming up with some of the best ideas in the world (taking home 71 Cannes Lions awards this year alone) to building technology solutions that improve people's lives.
What a resource.
Our reputation in the broader community isn't so flash though. Shallow, self-indulgent, over-inflated egos, boys club, tax-avoidant, awards-obsessed… these are some of the descriptors we wear. Sure, there are absolute elements of truth here and to be fair, I've met some wankers during my 20 years in the market. But they are the exception, not the rule. Most people in the industry are genuine, committed to doing their best work and, on the whole, good humans with a great appetite for fun.
Although, when I explore the 'we' or 'us', I question what real value we as a whole bring to our community outside of our core commercial purpose? I call it our collective consciousness, the part of us that transcends business rivalry, profit and status. Some call it soul or greater good.
82% of 'us' don't think we are doing enough in this area and want to do more (December 2015 Media-i survey).
That tells me the awareness is high and the desire is there. It's time for action.
Don't get me wrong: some companies and individuals are already doing great work to support causes they believe in. Every week I see or hear about impressive endeavours to make a positive impact on the wider community.
The point is that as a collective, it's not enough. Nowhere near enough – and eight out of 10 of you agree with me.
It's scary to think what we could achieve as a united force, aligned behind a massive social issue. And, unlike many industries, we already have our own dedicated foundation, UnLtd, whose sole purpose is to provide a platform for our sector to make a huge, and measurable, social impact.
The issue we have chosen to own is: undoing youth disadvantage.
Why young people?
Of all of the great and worthy social causes in our country, most organisations and individuals in our industry share a genuine empathy for the unacceptable plight of the 600,000-plus young people in Australia who are deemed disadvantaged, through no fault of their own. They suffer from all forms of neglect, abuse, illness, trauma and the many other challenges that prevent them from having the hope and belief for a bright future that every young Australian is entitled to, as a birthright.
UnLtd's job is to enable every company and individual across the industry to contribute on their own terms. We certainly don't have all of the answers, but what we do have is a platform and programs designed to effortlessly transfer our industry's abundance of talent and resources into highly effective social outcomes.
What's possible when we start to mobilise is evident in our achievements over the past 12 months. Our industry has funded crucial services to over 120,000 young people in need and industry talent has volunteered over 9000 hours of their time and expertise. We've monetised more than $2 million in donated media inventory and generated a total impact of more than $6 million in value to the youth not-for-profit sector.
And we are only just getting started.
There are some fantastic examples of organisations, large and small, already leading the way across the media, creative, production, PR and technology areas of the industry.
The common elements of success are that the efforts are management supported, employee engagement led and celebrated, often.
Network Ten's remarkable TEN Gives program has donated more than $1.6 million in cash and value in the past 18 months. GroupM's 'Power of One Day' saw 700 employees across nine agency offices stop work to spend time giving back and raising funds for local UnLtd charities, generating over $140,000 – in one day.
And then there's the growing number of UnLtd team-based fundraising events that are becoming annual calendar fixtures: The UnLtd Cup futsal tournament, NGEN's Dodgeball tournament and The Big Clash cricket match.
These contributions are the start of a movement taking 'us' from the industry that could, to the industry that is.
I can see a future where we proudly tell the story of an industry that decided to come together and solve a seemingly unsolvable social problem.
Our impact will be measured in young human lives.
_
Kerry McCabe is founder and chair of UnLtd.