Turning marketing's power of communication inwards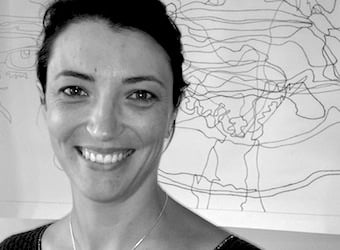 Karen Gallagher co-authored this article with Chyonne Kreltszheim, principal consultant at CMA Learning.
You're having a drink with friends in your local bar, when possibly the best-looking person you've ever seen, straight from a movie scene, walks in the door. You gather every ounce of confidence to walk up to them and offer to buy them a drink. And then, they speak. They're loud, obnoxious and nowhere near as attractive as they looked from across the room. You can't retreat fast enough.
This scenario is the social equivalent of a challenge that many companies and their marketing departments face on a regular basis. Time, effort and money invested in creating attractive, engaging marketing messages are wasted when the customer's experience doesn't live up the marketing promises.
Speaking of promises, 63% of the 12,000 respondents interviewed in Accenture's 'Global Consumer Pulse' research cited broken promises, – such as when a company delivers a different service experience from what it promised upfront – as a key area of frustration. And 78% of respondents said they are likely to switch providers when faced with broken promises.
If a company can't deliver on promises made, it's hard to understand why a marketing campaign was ever approved to promote said promises. Marketers and their agencies would no doubt quickly point to the success of a campaign against communication metrics, while also pointing out they have no control over delivery of the end-to-end experience. Unfortunately, this doesn't prevent marketers from being viewed by their CEOs as an accessory to failure. In 2012, a global study of 1200 CEO's revealed 80% of respondents were unimpressed by marketing, believing marketers could not adequately prove the positive business impact their marketing activities had made. As a result, 64% of these CEOs had reduced the scope of their marketing department.
With the dual challenge of achieving business goals and remaining relevant, there has never been a more crucial time for the marketing department to appoint itself as the customer experience guardian and flaunt the results of a successfully implemented end-to-end customer experience.
But how? There's no denying that delivering an end-to-end customer experience is a complex endeavour. As companies grow in size, their structures become increasingly difficult to navigate. Growth is often characterised by the formation of silos, which can create operating units defined by differing, even conflicting, objectives. There's also the challenge of legacy technology, which often impedes change. Finally, individual agenda's and behaviours influence situational outcomes every day. It's no wonder leaders may struggle to ensure effective company-wide communication that galvanises employees towards a common purpose.
In the face of these challenges, there is still one viable, inexpensive and effective option. Communication. Who is better qualified than marketers to use the power of communication to influence internal stakeholders and unite them to deliver a seamless and gratifying customer experience?
Chyonne Kreltszheim is the principal consultant of CMA Learning Group, a learning solutions provider that helps clients do just that: effectively engage and influence their internal and external stakeholders to achieve outcomes. "We've trained thousands of people, and we regularly see people who embark on large projects without thinking about how to engage and motivate the people around them to support the massive effort required. They engage in short-term, reactive conversations instead of taking the time to proactively prepare for a more sustained and measured approach.
"They also tend to stay in their comfort zone – relying on their own preferred communication style instead of thinking about how their message is likely to be received and adapting their style to suit their audience. If people look at communication as a process that can be managed, they can focus on planning a strategy that will greatly increase the likelihood of getting the desired outcome."
CMA's influencing framework is grounded in the research-based negotiation principles pioneered at Harvard University. The framework relies on four key sources of influence, which are anchored by a clear and compelling vision.
This framework provides an excellent starting point for marketers embarking on an internal (intra-organisational) influencing campaign, an increasingly necessary precursor to the success of any externally focused marketing campaign.
Kreltszheim says to start with the heart. "Develop a clear, compelling vision that grabs the attention of your stakeholders across the company. They need to believe in the purpose and the objectives of the campaign before they'll care about the details of the campaign. Focus on the 'big picture': What sort of experience do you want your customers to have and why is that experience important?"
Once you've got their attention, use the four sources of influence to make sure they're aligned with your campaign:
Value. When people are asked to change their behaviour, the question running through their minds (whether they're aware of it or not) is most likely: 'What's in it for me?' Your ability to explain how the campaign personally benefits your stakeholders is extremely powerful, as it allows you to tap into their personal motivation. Take care when identifying benefits – remember that different people care about different things and are motivated by different drivers, so it pays to do your research to identify those drivers.
Legitimacy. No one likes to make stupid decisions, so share any data, research or expert opinion that shows the 'wisdom' of implementing the change. Is there a case study that establishes the likelihood of your campaign's success? Reliance on objective data removes reliance on individual likability or personal credibility and increases your stakeholders' overall confidence in the change.
Power. What is the cost of inaction? If your stakeholders don't change their behaviour, what impact will it have on the effectiveness of the campaign? What effect will it have on your company's bottom line? The 'worst case scenario' may motivate your stakeholders, but take care not to resort to heavy-handed scare tactics. When used effectively, this pillar amounts to sensible risk management.
Relationship. Who can you use as a 'champion for change' in your company? Map your stakeholders and their attitudes towards the change you want them to make. Consider recruiting respected, passionate and positive stakeholders to promote your initiative, tapping into their web of influential relationships. Allow time to work on 'converting' those who may not be on board yet.
Employing a framework for interpersonal communication takes commitment, preparation and practice. And when a handful of strategic, well-planned internal conversations could end up multiplying the value of your service to your customer, and therefore creating longer lasting value for your company, this groundwork is definitely worth the investment. Promise.