Valos Advantage: CMO digital skills and tips for implementation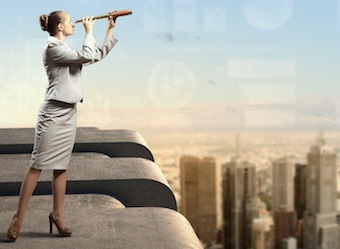 Come beyond marketing with Michael Valos, as he explores whether CMOs need to be masters of digital skills, masters of digital hiring or simply masters of learning.
This is the second in a series of articles that look at six key specific marketing skills required by CMOs to be successful in the contemporary environment: strategic insight, digital strategy, marketing innovation, commercial acumen, customer insight/marketing metrics and brand management. But the articles also focus on the issues and skills affecting implementation. These non-marketing skills and issues include: emotional intelligence, communication, employee engagement, conflict management, training and recruitment. This is because it can be argued that strategic formulation is easy and obvious. What differentiates success is the quality of implementation. While the first article looked at strategic insight, this one will examine CMOs and digital: its skills and its mindset.
Methodology: The skills were derived from focus groups I conducted with CMOs and marketing leaders from organisations such as ANZ, AGL, Telstra, L'Oréal and Deakin University, and were validated by two highly respected industry experts, Chris Khor, managing director of Chorus Executive, and Anna Whitlam, managing director of Anna Whitlam People.
PART 1: DIGITAL SKILLS AND MINDSET
Grasping the personalised targeted opportunity Paul Robson, Adobe's managing director for Australia and New Zealand, is in frequent contact with senior marketers from Australian blue chip organisations developing digital strategies. He sees the link between the value of digital and having a digital mindset. "The key benefits of digital marketing are speed to market and data to measure accurate ROI. CMOs who recognise this value are able to respond to competitor campaigns quickly and effectively, and build comprehensive customer profiles to deliver a more personalised experience for their customers," he says.
With the right data, says Robson, CMOs can provide a powerful, bespoke experience for individuals, rather than a campaign designed for everyone that relates to no one. "CMOs who fully leverage digital marketing have the power to create an ideal scenario where advertising ceases to be advertising and becomes relevant information," he explains.
Marketers are often criticised for a lack of accountability, and digital offers increasingly sophisticated targeting of marketing dollars and increasingly personalised consumer experience. Leveraging digital to enhance the role of marketing Daniel Aunvig, head of customer intelligence for SAS Australia and New Zealand, also has some suggestions that have the potential to increase the credibility and effectiveness of marketing, leveraging the new characteristics of digital data. "The winning CMO understands that digital holds the potential for marketing to now play a much bigger and more important role in the organisation," says Aunvig. "The digital transformation will influence the entire journey across all customer and product life stages, reaching far beyond traditional marketing boundaries.
"Alongside digital comes data. If CMOs take ownership of collecting digital customer data – using it to create competitive advantage and play the role of customer-centricity steward throughout the organisation, across sales, innovation and service etc – then they will hold a much more key position at board level in future," he says.
A digital mindset or a manager of digital mindsets?
The previous comments about the nature of digital technologies and the opportunity they represent raise the issue of the degree of technical knowledge the CMO really needs to possess. An effective leader has other opportunities to leverage outside agencies or recruit complementary staff with different digital skills, should the CMO have, for example, more industry and leadership skills.
"Not all marketers will excel in the area of digital. It will depend on where people are in their career," says Aileen Coburn, general manager of sales and marketing at Choice Hotels Australasia.
"However, they do need to have the right people around them that are experts. Outside digital agencies can be more focused, more innovative and have a broader awareness of trends and what's happening in the market. Agencies are also great at explaining to, or convincing, companies that digital is a significant investment for the business that will ultimately pay dividends," she says.
A digital mindset or a learning mindset?
A related comment about the source of bringing digital expertise to a marketing department is made by Christine Khor. "There is a common assumption that digital skills are linked to age, that digital is a young person's field, the realm of Generation Y. This is not true," she says.
"Those that excel in the digital arena tend to be childlike in their curiosity. They are marketing or business strategists who put the needs of their customers at the heart of what they do. They are interested, inquisitive, open to making mistakes and curious about what is next to come. Successful people in digital understand that they can never be an 'expert' in the traditional sense – they will forever be learning, adjusting and trialling to keep up with ever-evolving technology."
PART 2: MAKING DIGITAL STRATEGY HAPPEN
While the previous article discussed generic strategy implementation, here we look more specifically at implementation issues related to digital marketing. The focus is broader than the marketing department and issues more related to other disciplines such as human resources, leadership or organisational structure.
Skills and the planning cycle
Aunvig identifies two implementation issues separating the organisations that succeed with digital from the ones that don't. "First, digital needs to be a balanced marriage between art and science," he says.
While innovative ideas can be tested very quickly, organisations can fall into the trap of thinking the only solution is to hire data scientists. The truth is, intuitive and creative thinking is still important, says Aunvig.
"Second, 12-month planning processes are gone. It's less important to get nitty- gritty detail in plans and more important that processes are enabled with a digital eco-system that allows ideas to be."
Aunvig reminds us that customer analytics must sit in an innovative and adaptive culture for organisations to utilise the new forms of insights the technology provides. Organisational structure, skills, teams and culture The more we learn about the potential of digital, the more we realise how organisations must change to take the opportunity. To some CMOs, digital is an opportunity to reinvent their organisation, but to others it is a threat to the way things have always been done. Paul Robson of Adobe says that brand conversations are happening across channels and therefore siloed cultures, processes and data no are no longer compatible with a successful go-to-market strategy.
"Cross-functional teams and cross- channel collaboration must drive customer insights for organisations to become customer centric," Robson says.
"At a team and individual level, it's a tough balance between specialists and generalists in bridging the digital and traditional divide of marketing skillsets. It's an ongoing journey demanding a test and learn mentality."
Redesigning organisations
Not all marketing leaders will be comfortable with a new role that extends beyond the tradition of technical competence to a role that addresses broader issues. Anna Whitlam has been involved in a number of projects where the purpose was to redesign the relationship between marketing and other parts of the organisation. According to Whitlam, the role and profile of the CMO has changed significantly since the advent of social and digital media. "This change has extended to the structure of marketing functions to enable the most effective integration and management of digital content," she says.
"CMOs are required to demonstrate leadership to their organisations by ensuring integration of the marketing function with communications and corporate affairs functions. Modern thinking and planning should centre on content being king, and channels, paid and unpaid, as key distributors of the content."
IN SUMMARY
An academic from the Deakin School of Management and Marketing with expertise in issues of implementation identifies a model for CMOs grappling with digital implementation. John McElvaney says we all know the implementation of digital requires a culture change and a new skillset. "Marketers will be well-advised to consider a five-step process developed by my colleague Di Waddell:
motivating change by creating readiness and managing resistance
creating a vision by energising commitment
developing stakeholder support
managing the transition by organising management structures and people, and
sustaining the momentum through resourcing, supporting and rewarding new behaviours."
In closing, these interviews show clearly that the digital opportunity involves more than the technical competence of how digital impacts segments, targets and positioning, but instead how digital impacts people, structures and process. Certainly, it's beyond marketing.
Next time we will look at marketing innovation and, although digital is a big part of this, how the need and ability to innovate has long been a key emphasis of successful marketing leaders.