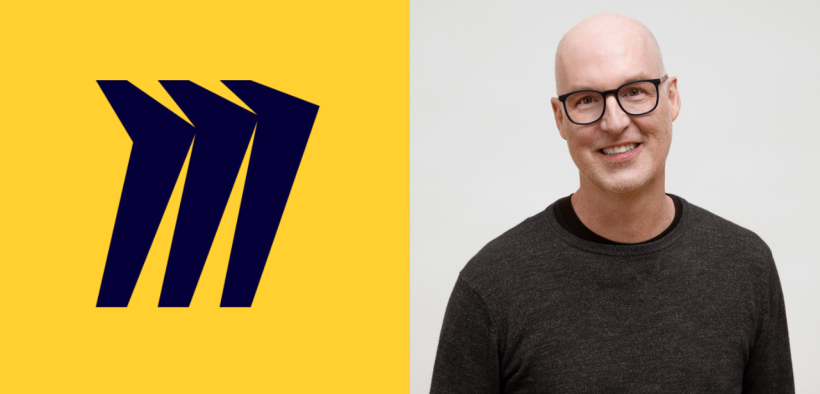 At times, innovation can be the sole driving force behind success. Companies that embrace creativity, flexibility and remain conscious of emerging technologies not just survive but thrive in the ever-evolving global market.
Following a turbulent few years, innovation and collaboration platform Miro has assessed the attitudes of organisations across the world towards innovation. Many brands are holding back from pioneering, so Miro's chief marketing officer Paul D'Arcy has issued a warning:
"Innovation is an existential crisis for companies today – those that fail to meet the moment will soon be extinct." 
Marketing Mag caught up with D'Arcy to find out more about the challenges that prevent businesses from innovating.
Marketing Mag: Why is innovation imperative for a business to survive, and why are we in an "innovation crisis"?
Paul D'Arcy: Organisations already know that they must innovate to compete, but a global survey recently commissioned by Miro reveals many believe they must also innovate to survive. In fact, 88 percent of Australian leaders and 76 percent of information workers agree that innovation is necessary to win against the competition. And, without innovation, 88 percent of leaders say that the survival of their company would be at risk over the next five years.
Despite such wide agreement that innovation is a priority, a majority of leaders (73 percent) believe it falls by the wayside. It's clear there's a gap between the intention to innovate and the reality of executing a strategy. 
I believe that companies are facing an existential crisis when it comes to innovation.  Organisations are not taking the necessary steps to deliver on innovation priorities at scale or speed, due largely to economic uncertainty, outdated ways of working and personal fears.
MM: Recent data from Miro shows that a fear of failure is the number one hurdle for innovation, but just how much are such factors hindering original development? 
PD: The same research report shows that, in Australia, 72 percent of leaders agree fear gets in the way of pushing harder to innovate and 68 percent say their company is afraid to prioritise innovation. 
The fear factor is endemic among leaders and more widely among employees within an organisation. One-third of leaders worry about derailing their career or damaging their reputation if innovation projects go awry. 
Their reasons for self-preservation are obvious and understandable. But when leaders become too scared to take risks, companies go backwards and ultimately fail. This activates a top fear for a majority of information workers — 54 percent of whom say they worry their jobs are at risk if their companies fail to prioritise innovation. It's a self-fulfilling negative cycle!
MM: How do businesses in Australia compare to others across the globe in innovation efforts?
PD: Interestingly, we found that Australians were the least willing to take risks when pursuing big breakthrough innovations. They were 10 percent less likely than the global average and 20 percent less likely than Germans, who were the most willing to take risks that might lead to breakthrough innovation. 
MM: You've said that Miro has identified a number of solutions to combat innovation challenges. What are they, and how do they push businesses forward? 
PD: We have identified four things that companies need to implement to address these challenges. Companies can chart a course not just to survival, but to generational success by prioritising these solutions:
Communicate your innovation strategy clearly throughout the organisation
Communicating an inspirational innovation strategy throughout all levels of the organisation is essential to success. To achieve this vision, everyone needs to be on the same page about a company's goals and how their individual and team contributions ladder up to shared organisational objectives.
Pursue breakthrough bets with confidence
Even in times of economic uncertainty, leaders should invest in breakthrough innovations. This might seem to be the riskiest strategy, but history tells us that some of the most significant product launches or service developments have actually broken through during times of crisis. 
Keep up with customer needs to outpace the competition
Companies should democratise access to customer data, creating centralised spaces where different teams can work together to transform those insights into innovations. Artificial intelligence can play a role here by helping organisations to process information faster and filter results.
Fearlessly break down cultural barriers to innovation
Creating a culture that rewards risk in pursuit of innovation can go a long way toward reducing fear of failure. By boosting psychological safety across the organisation and demonstrating that setbacks are a normal part of the process, leaders can foster a culture that embraces failure and, in turn, innovation. 
MM: What can marketing leaders in particular do to ensure that their businesses continue to innovate despite the apparent risks and current economic apprehension?
PD: As marketing leaders, we are in a unique position. Our job is to craft the external-facing vision of the company — the version that customers see. If we can create a brand that people are proud to work for and is inspiring, then it will have a positive impact on innovation, productivity and many other employee satisfaction metrics. For example, 80 percent of Australian information workers say that innovation improves employee engagement.
But as part of an organisation's leadership team, it is also our responsibility to ensure that the reality of our employees' experience is true and authentic to what the outside world sees. Marketing needs to be a strong, collaborative function, which works cross-functionally and unites the organisation behind a common goal. 
In uncertain economic times, it's more important than ever to build an environment where employees feel supported and capable of doing their best work. 
Read more about innovators here.
Cover image attributed to Miro and Paul D'Arcy.