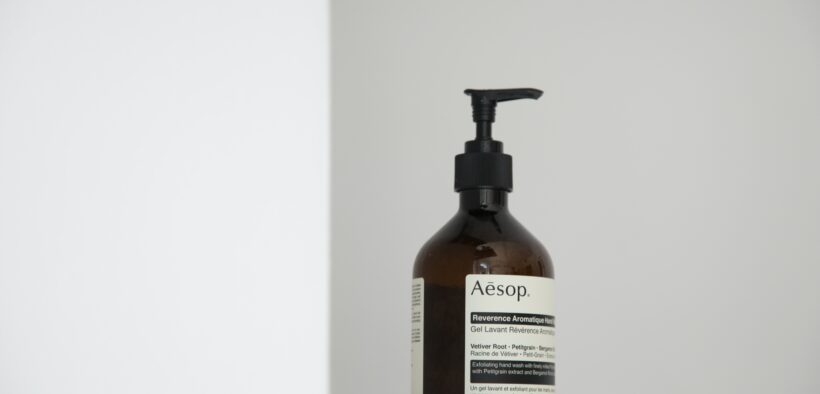 Known for its clean lined aesthetics and on-trend products, Australian luxury beauty brand Aesop has been sold to L'Oreal.
Announcing on 4 April 2023, L'Oreal released a statement that an agreement had been signed with Natura & Co to acquire Aesop. The sale has been valued at USD$2.525 billion.
Timeline of Aesop
Dating back to 1987, Aesop was founded in Melbourne but became a worldwide success, distinguishable by its amber streamline packaging complete with a white label. It became synonymous with trendy skin care and is a go-to gift when buying for the category "what do I get someone who already has everything?".
Plant-based ingredients and sustainable vegan formulas gave Aesop a global footprint and has turned the once humble skincare range into a super brand available across luxury retail, beauty and hospitality locations around the world.
Currently operating in 400 points of sale in the Americas, Europe, Asia, New Zealand and of course Australia, the beauty brand posted sales of USD$537 million in 2022. 
When discussing the history-making sale, L'Oreal Groupe's chief executive officer Nicolas Hierominous talks about how excited the global make-up brand is to acquire the skincare powerhouse. "I am very excited to welcome Aēsop and its teams to the L'Oréal Groupe family. Aēsop is the epitome of avant-garde beauty, whose products are not only made with great care and exceptional attention to detail; but are also a superb combination of urbanity, hedonism and undeniable luxury," says Hierominous. 
"Aēsop taps into all of today's ascending currents and LOréal will contribute to unleash its massive growth potential, notably in China and Travel retail," he concludes.
Until now, Aesop had been under Natura & Co, who also own The Body Shop and Avon International. Chief executive officer Fabio Barbosa speaks about handing the reins of Aesop over to L'Oreal.
"We are proud of the remarkable success of the Aēsop brand, and we are extremely grateful to all Aēsop's associates, who contributed immensely not only to Aēsop's success, but also to making Natura &Co what it is today. We are confident that Aēsop's growth story will continue under the ownership of L'Oréal and wish Aēsop continued success in this new chapter," says Barbosa.