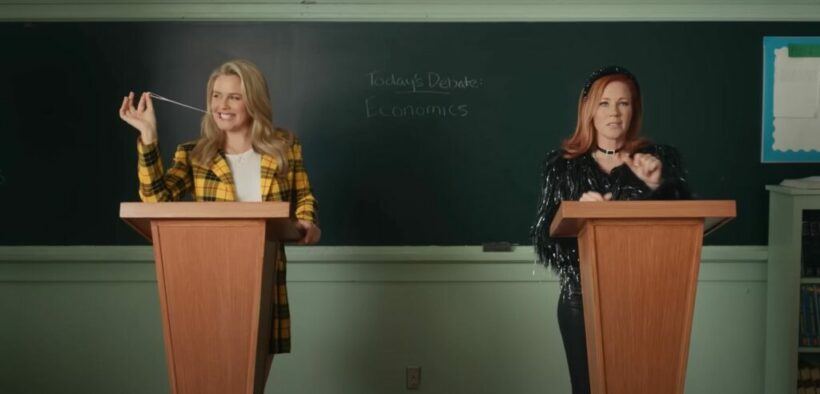 Super Bowl is the time for celebrities to reprise the roles that made them famous. And, no more so than Alicia Silverstone. The teen star became a household name when she starred as Cher in the now cult film Clueless. Now, Silverstone has brought Cher back to life for Rakuten.
The ad starts with Silverstone in Cher Horowitz's iconic yellow two piece suit from the 1995 film. She stands at the front of the class declaring that she "used to be clueless about shopping." It's an almost play-by-play recreation of a scene from Clueless, and even included her onscreen nemesis Amber, played by Elisa Donovan.
Relying on the character trait of Cher's that she's addicted to shopping, Silverstone uses her moment at the lectern to educate the audience about Rakuten.
What is Rakuten?
A Japanese founded business, Rakuten is a technology conglomerate centered around the online retail marketplace Rakuten Ichiba. It is often colloquially referred to as the "Amazon of Japan." 
The ad shows that in the States, Rakuten can be used to get Cash Back for shopping at over 3500 stores. Stores who sign up for it pay Rakuten A commission for encouraging customers to visit. 
Checkout the spot below.
Want more Super Bowl news? Sign up for our newsletter.