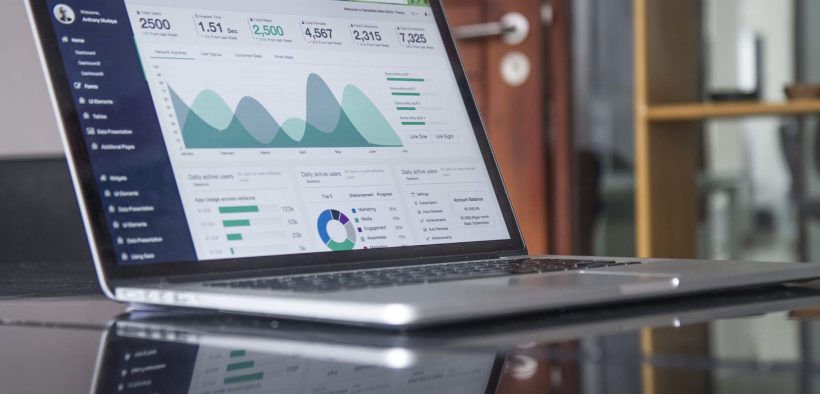 It's perhaps the most commonly asked question of the PR industry and the hardest question to answer. 'How do you measure the success of PR?'
Defined by the Public Relations Institute of Australia, PR is the deliberate, planned and sustained effort to establish mutual understanding between an organisation and its publics. 
Its tactics are as broad as this definition sounds – from working with the media, to gaining earned media coverage, to arranging events, drafting speech notes, and sourcing influencers to represent the brand and its key values. At its core, PR is all about building brand awareness and driving call-to-action through effective key messages to reach target audiences.
Investment v. output
Let's face it, without the backing of PR, a campaign does not attract the organic credibility, awareness and ultimately, the conversion expected to achieve the ultimate KPIs of a business – whether that's selling a product or building recognition for an executive as a thought leader.
However, it's easy to turn your back on PR if it's not delivering immediate results and this is where its value is often measured by business leaders and marketers. Managing expectations is the first step in alleviating this pressure because while PR may not be instantaneous, it will be fruitful when it comes, with multiple relationships built as a result.
That's of course if all key stakeholders are aligned on messaging, understand their key audiences and are ready for the onslaught of PR and its impact on their business.
These days, unless you are delivering breaking news, it's hard to get the attention of top-tier journalists who are under pressure to deliver multiple stories and keep up with a 24-hour news cycle. They need to understand and develop a story, as well as build relationships with the business leaders to continue the narrative over the coming months and years.
This is why, right from the start, strategic planning, setting KPIs and managing expectations are essential to creating the building blocks required for long-term success. Rather than bringing in PR at the end of a strategy, it's more important to bring this function in at the start to develop what is going to get cut-through in-market. Above all, if a strategy is based on its promotional tactics, it needs to be deemed newsworthy from the get-go with optimum planning time to achieve maximum traction.
Quality v. quantity
Having started in PR when fax machines were still a thing, one thing hasn't changed. Campaigns are often evaluated on the number of 'coverage hits' and the total 'reach' as determined by a media kit and now, through monitoring tools such as Meltwater and Streem. 
Whilst we all love delivering the news to a client that a campaign reached 100 million people across 30 clips, how many did it actually reach and are they the right audience? More so, could three in-depth coverage hits in high reaching publications deliver 10 times more than those 30 hits combined?
This is where PR needs to get better at evaluating success and making its function as instrumental and relevant as possible to achieve business objectives – and the only way to do this is to really understand a target audience and evaluate how many actually convert from an article/broadcast hit/social post.
From the start, the most influential platforms should be identified to reach core audiences and with the rise of influencer marketing, there are now multiple options in the mix to drive maximum impact. And, influencer reporting needs to be its own standalone editorial on measurement as it opens up a whole new world of what's effective and what's not.
However, PR cannot work alone and this is where it needs to become part of an integrated owned and external communications strategy to drive value and awareness for the business. 
Integration is key for PR
An integrated communications strategy is key to ensuring all functions speak and flow through to one another, amplifying where possible. Understanding website analytics, social interaction and ultimately, conversion is key to emphasising and measuring the success of PR placement. Direct links to a website can determine engagement so can an uplift in Google searches and social followings – assuming you have targeted the right audiences. Keeping a tracker of when media coverage appears and evaluating its success over the course of a day, week or a month may seem laborious and manual, but is far more effective than delivering the news of one million supposed eyeballs. 
Trust the process – having secured multiple features in news and prominent current affairs programs, I've experienced first-hand the rush of direct traffic to a website to buy a product or service that suits the target demographic. All KPIs were exceeded in a matter of seconds, however unless a business, in particular its sales, operations and marketing function, is prepared for that growth and sudden increase in traffic, it can also prove damaging.
A direct call to action is without a doubt a key measure of success but you can't discount the fact that a positive placement in a credible media outlet (even without a direct call to action) is key to driving awareness, and in turn, maximising interest, enquiries, credibility and profile. Sharing media coverage across social and owned platforms will also activate and reach your most valuable asset – your existing fans and audiences.
Reporting on PR results
Of course, we'll always share reach and number of coverage placements as part of a PR wrap-up or campaign report, however highlighting the quality of media which made a direct impact on the business (pointing to clear evidence as indicated by website and other call-to-action drivers) and/or forged additional opportunities are the true measures of success.
Positive sentiment, share of voice and conversations started as a result of media coverage should all be monitored, with consistent messaging prepared for any responses required in alignment with the brand voice and values.
Whether it's a PR agency or an internal PR team member as part of your communications team, layer results and share these with the wider team ideally including earned, organic or paid. It's important to be transparent on key learnings, always driving back to goals, objectives and KPIs to see what's worked and what hasn't. As mentioned above, don't treat PR as a standalone function, integrate it wholly into your business. Reporting and presenting results should be strategic, succinct and impactful – never laborious.
As the driver of your public-facing communications, PR only has one chance to shine, so ensure its function and the people conducting it become the most valuable assets of your business. As Bill Gates so famously said, "If I was down to my last dollar, I would spend it on PR." 
Alana Chetner is the managing director of ÉTOILE PR.