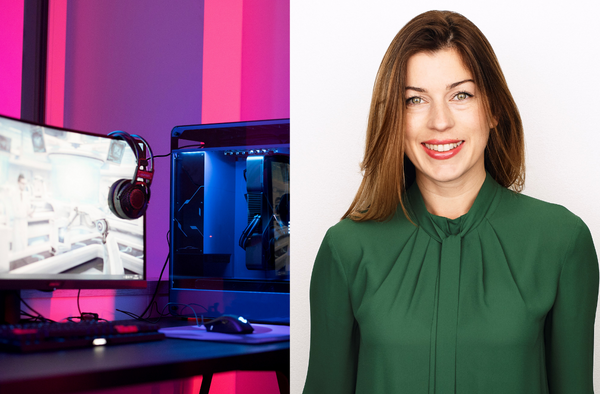 Gemma Battenbough makes it very clear that the gaming industry is incredibly popular and brands should turn their attention to advertising in the industry.
The infamous campaign with the collaboration of Burberry and Minecraft which was one unlikely to be seen meshing a collaboration with high fashion and gaming – really sparked conversations on a new world of advertising. Battenbough reflects on the time when Burberry was the first luxury partner with Twitch and they gave the audience an opportunity to virtually walk around their 2021 collection and have an interactive experience. She says "Burberry has continued to invest in this space because it's connecting them to a new generation of fans that are incredibly hard to reach elsewhere."
Battenbough leads the brand partnerships for the APAC region at Twitch, working with content creators and communities on Twitch to understand what the content may mean for its audiences in happening entertainment. 
Research conducted by Bond University found that 17 million Australians play video games in some form, showcasing that gaming advertising is more accessible than television platforms. Battenbough reflects that you don't have to be a hard core gamer, or play games to be identified as a gamer. With Wordle as the most searched word of Google this year, it should not shock advertisers that gaming advertising could be revolutionary. She highlights that 7.5 percent of growth in the industry is predicted by PwC.  
No limits in the industry 
Creativity in the advertising space is equally as important, but with the gaming industry so tight-knit, they may be hard to reach. But Battenbough outlines that to combat this, the excitement of innovation and reaching towards different platforms is imperative. She says there are lots of ways to engage with this industry, one being to engage with smaller communities, those built by Twitch creators and collaborating with those creators to reach that community.  
Nevertheless, Battenbough says not to fear, as there are no limitations in the industry. 
"You can do anything, you can build future feature length movies now using game engines. So if I were a brand, I'd be thinking of those global partnerships like Burberry and Ralph Lauren Polo, who have created and looked at co-branding in game content or merchandise. Then bringing that gaming alignment as well through to my other sort of channels like what can you bring that through to, you know, on pack advertising, or in real world advertising and thinking about events as well? Like, there's TwitchCon, in Australia."
Battenbough poses the question, "How can you go to this audience in many different ways and engage with their friends and communities?"
Audience is seeking authenticity
Authenticity is an important aspect to keep in mind when creating advertising. Battenbough accentuates this meaning as audiences seek authenticity from brands. People seek authenticity to showcase themselves in the digital world and in real spaces as authentic, therefore brands must deliver this through creators that align with the same values. 
"Our advice to brands is to show up as your true selves, find a way to connect with a creator or a service or a game that is to your core values. 
She continues, "Have trust with that creator and handover some control. If it's a live streaming environment, you're really looking at sort of their communities than anyone else, it's not scripted. So hunting, have a little bit of control and embracing that sort of candour because that will make you seem authentic. And be authentic with this audience."