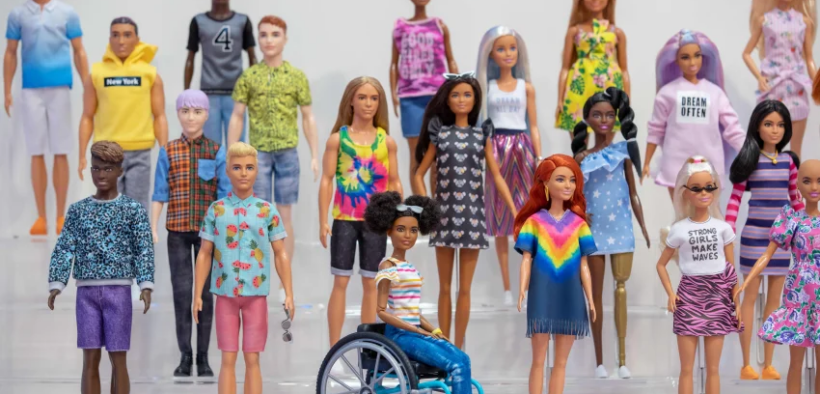 The hype around the doll in the plastic, fantastic world has not lost its touch in the last 64 years, as proven by the hype surrounding the latest Barbie movie. 
Starring Margot Robbie and Ryan Gosling and directed by indie film queen Greta Gerwig, the buzz is showing no signs of slowing. But, what led 'Barbie' to succeed despite facing harsh criticisms for what it portrayed?
The Barbie doll is a veteran of the toy industry. Having survived for more than 60 years, the 11.5 inch blonde-hair, curvy-waist doll has a brand value of AUD $880 million today.
In spite of being dismissed by masses for 'setting unrealistic expectations for women' and 'reiterating misogynistic values', film critics and long-time fans are gleaming with excitement to see the live-action version on the big screen.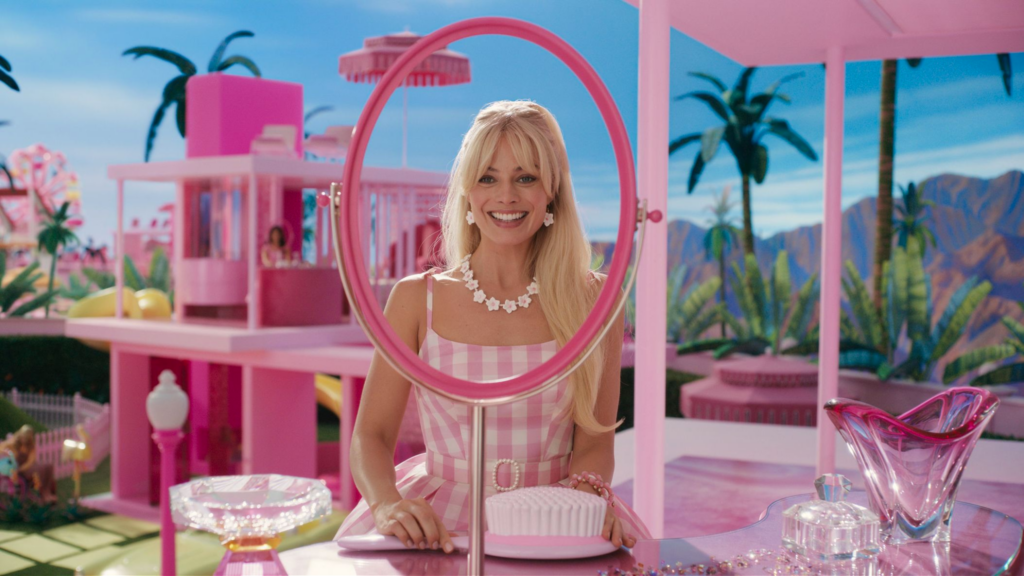 Besides, when the official Barbie trailer and cast posters dropped, the internet jumped on the cheeky social media wagon. It even birthed a new meme: "She's everything, he's just Ken". This was an indication that there's room for everyone in Barbie's world. 
From people announcing their redundancy to recruiting new people on LinkedIn, the Barbie movie posters are enabling people to fully embrace the utopian world in pink. 
Even Barbie has her ups and downs
Growing up, Barbie was seen to appeal to young girls (from three years and older), but the brand grew beyond the idea of just being an average doll. Mattel's marketing campaign for Barbie can be credited to its responsiveness and adaptability to the changing tides in the society as well as the political discourse around the doll. 
Moreover, the company made a smart move by including clothes, accessories, cosmetics and supporting characters like Ken, which contributed to the long-term success of the doll. 
However, Barbie didn't have an easy life.
To begin with, the most popular Barbie conversation has been around the doll's unrealistic body proportions. In fact, the backlash was so severe that feminists in the 1970s burned the doll as a symbol of breaking free from the shackles of oppression. 
The backlash was immense to a point where a Barbie that uttered 'Maths class is tough' had to be immediately replaced by the toy company as it offended the people's sentiments.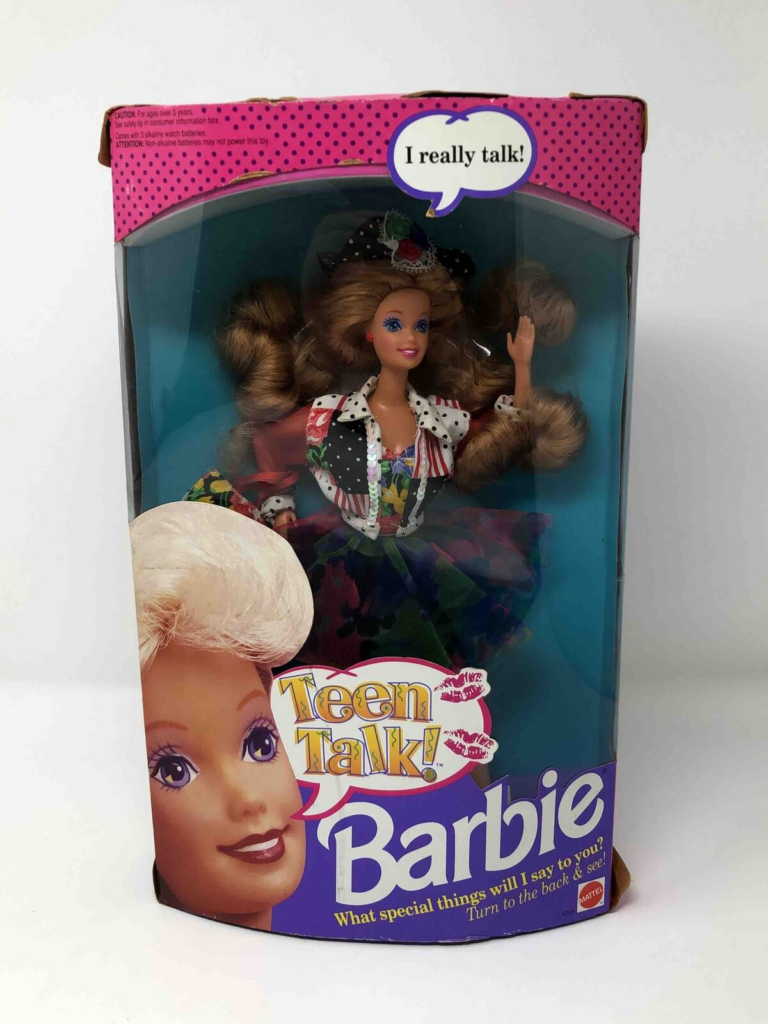 Today, the doll is continuing to be the talk of the town and has managed to surpass a range of controversies to generate worldwide sales of around US$1.5 billion (roughly AUD $2.25 billion) in 2022.
It is said that Mattel has deployed multiple marketing strategies to extend Barbie's lifespan, one of which involved re-modelling the traditional look of the doll to different shapes, sizes, ethnicities and more.
Although this may have been a risky endeavour, the campaign turned out to be a commercial success, catering to the mass audience for making Barbie a diverse and inclusive doll. 
Barbie's omnichannel marketing trends 
Mattel has always capitalised on the nostalgic feeling to generate and retain trust and positive attitudes by selling relatable dolls to little children and more sophisticated, limited edition collectibles for adult fans.
Over the years, Mattel has experimented with a mix of traditional marketing tools like banners on a bus station to collaborating with lifestyle influencers on social media platforms to get the word out about new changes or launches in the Barbie world.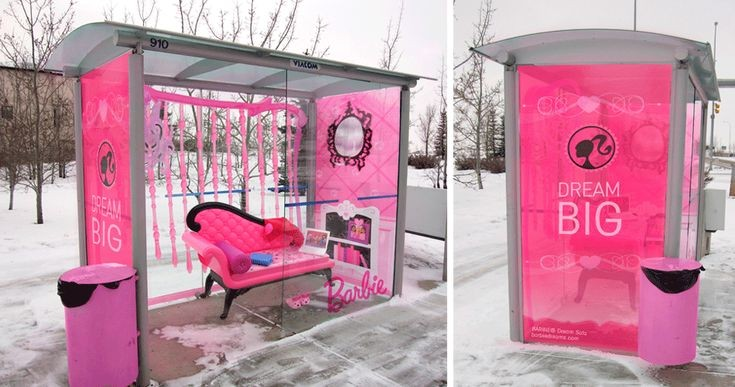 One of its notable works is the Barbie Dream Gap Project, which is an ongoing global initiative that gives girls the resources and support they need to continue believing in themselves. 
Since March 2019, Barbie has funded $250,000 to different charities throughout the year who are directly working with girls to enable them to pursue their dreams.
Mattel also responded during tough times like the Covid-19 pandemic by partnering up with YouTube channels to create intriguing activities that kept kids entertained at home. However, it's important to note that each of Barbie's campaigns soaked in empowerment and confidence to really move away from the notion of subjecting girls to look and dress a certain way. 
The film promises to move the needle on the 'perfect' girl phenomena
Spoiler alert!*
Life is not all fun and fantastic in the plastic world. 
Barbie is no longer just a pretty face but is a 'doll in a pink, shining armour' who is going to be seen fighting against the wrongs in the world. From tackling feminism, misogyny to challenging gender stereotypes, Barbie is set to share some untold stories of overcoming a tremendous amount of obstacles, as a woman, in the real world.
"Bringing Barbie to life was something I just couldn't say no to," says Margot Robbie during an interview. 
"It's a fun movie – a comedy – but it's also going to have aspects people don't expect."
"I don't think Barbie can be accused of being a dumb blonde as she has been a surgeon, a vet and a pilot so, if anything, she is a pioneer," she adds.
Robbie also says how people had a preconceived idea about the movie even before its release but "when it was ­announced Greta Gerwig was ­directing, all these ideas went out the window."