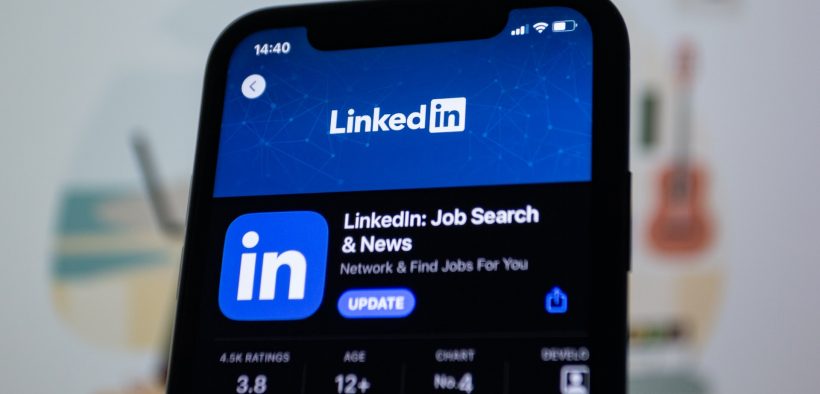 Creating an effective B2B marketing campaign is often time consuming and resource intensive – so what if you could whip one up in as little as five minutes? This is what LinkedIn is promising with the announcement of Accelerate, a new, automated B2B marketing experience that is powered by AI.
Accelerate uses AI to recommend an end-to-end campaign in as little as five minutes, automatically optimising it to reach the right B2B audience. It maximises results by adjusting and shifting bids to the best performing placements and creatives.
From developing creative ideas, to determining targeting, placement, and bidding strategies: Accelerate is poised to do it all, taking the stress out of campaign creation.
The move comes amid rising pressures for B2B marketers to reach buyers quickly, while also having to deal with limited resources.
How LinkedIn Accelerate is set to revolutionise campaign creation
Many brands are already incorporating AI into daily operations. Generative AI can boost productivity and free up time for marketers to work on other tasks. With the announcement of Accelerate, LinkedIn is joining the wave. Here's what the experience is set to include:
Customised campaigns which are tailored to the advertiser's business and goals through the use of generative AI that analyses both unique LinkedIn data and advertiser-provided details about products and audience goals.




AI-generated suggested targeting, ad creatives, placement, and bidding strategies that marketers can adjust to ensure the campaign aligns with their objectives.




Automated campaign optimisation that adjusts bids, places ads across the LinkedIn feed and LinkedIn Audience Network, shifts budget to the highest performing creatives, and dynamically adjusts targeting to reach high-converting audiences to find the highest ROI opportunities for advertisers' budgets.




Automated performance summary reports, which analyse key performance metrics, trends, and top audiences to help marketers understand campaign success and think more strategically in the future.




An 'Assist' button that can offer recommendations to improve campaign performance, to which advertisers can ask questions such as, 'What are some best practices for targeting?' It even allows advertisers to connect to a live support agent to gain insights into how to improve campaigns, which aligns with the imperative that AI chatbots should feature

an escalation point

for when AI just isn't cutting it.



For all these offerings, it is important to remember that businesses maintain the always-essential human touch of marketing campaigns. AI-powered offerings like Accelerate can help advertisers efficiently complete jobs – but insightful human guidance and intervention is still necessary.
LinkedIn is piloting Accelerate for users and campaigns directed outside the European Union.
LinkedIn isn't the only one incorporating AI into its services. Read more about how GoDaddy is offering AI-powered tools to help entrepreneurs make engaging social media content here.