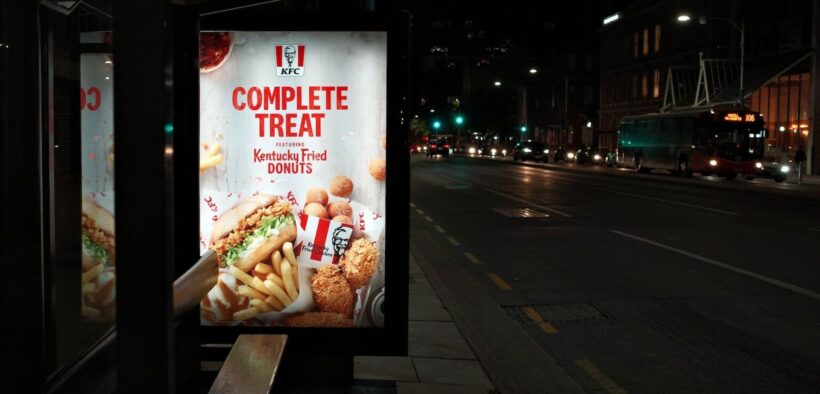 Net out-of-home advertising revenue increased 11.9 percent in Q2 compared to the same period last year, according to the Outdoor Media Association (OMA). Outdoor advertising is rebounding after suffering throughout the COVID-19 pandemic, and a new brand has recently moved up to lead the industry.
The OMA reports that net revenue for digital outdoor advertising was worth $283.2 million, accounting for 68.1 percent of total net media revenue year-to-date, growing from 58.7 percent over the same period in 2022.
"Our continued robust revenue growth shows advertisers' trust in our channel. It's a testament to our industry's focus on clients and innovation," says OMA CEO Elizabeth McIntyre.
Outdoor media bouncing back after the pandemic
With most of us locked away indoors and working from home in 2020 and 2021, the value of out-of-home advertising understandably declined and the industry suffered. 
In April 2021, even before infections had peaked in Australia, the OMA revealed that from Q1 2020 to the same period of 2021, net revenue for outdoor media fell 24 percent to $158.1 million.
"Q1 2020 was the last quarter where the industry posted growth, prior to feeling the effects of the pandemic. Like the economy we were worst hit in quarter two of 2020," said then OMA CEO Charmaine Moldrich.
As outdoor spending now rebounds, McIntyre says the OMA is focused on building resilience into industry planning.
Paramount Global the new industry leader
The OMA recently released its annual report into the state of outdoor media, and it's the streaming services that continue to spend big on outdoor advertising even in a post-pandemic world.
Paramount Global spent $14.3 million on out-of-home ads in 2022, dethroning rival Stan that had topped the list the previous year. Though streaming services were three of the four highest individual spenders, according to the report the retail industry as a whole is still the most invested in outdoor advertising.