Out of Home industry set for recovery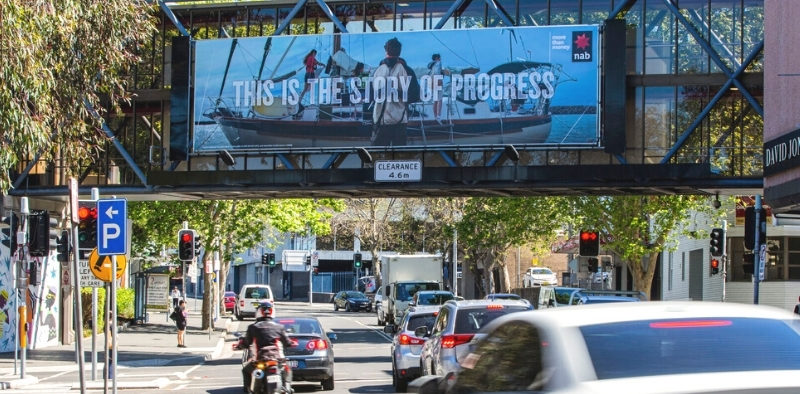 The Outdoor Media Association (OMA) released its latest revenue report, with heartening results.
The Out of Home (OOH) industry today announced a decrease of 24 percent on net media revenue for the first quarter of 2021, reporting $158.1 million. In 2020 the revenue reached 207.8 million for the same period.
Digital OOH media is notably on the rise – it accounts for 57.1 percent of total net media revenue year-to-date. This is an increase over the recorded 56.7 percent for the same period last year.
The OMA is an industry body that is estimated to represent 80 percent of the OOH industry in Australia. Its core functions are marketing and research, government relations and regulatory affairs, media relations and member services.
Charmaine Moldrich, OMA CEO, says, "Q1 2020 was the last quarter where the industry posted growth, prior to feeling the effects of the pandemic. Like the economy we were worst hit in quarter two of 2020 and I am relieved both for the industry and the economy to see green shoots and improvement.
"The results from March this year are particularly heartening, with revenue up 18 percent from February. The rise is coupled with the latest consumer confidence index, that is now just 0.2 points below the December level which was a ten-year high. I believe our recovery will continue into 2021 as audience numbers stabilise, with people coming back outdoors, as well as workers returning to offices and their daily commutes.
"Our industry continues to grow and strengthen, with the addition of new members, like AdFlow, AOSCo Think Outdoor and TOM in January. Last week Shopper Media joined the association and MOVE (Measurement of Outdoor Visibility and Exposure) the industry's audience measurement system."
"It is wonderful to have new members. The new perspectives and energy these new members bring will only help revitalise and strengthen the industry in a time of recovery and growth," concludes Moldrich.
Watch our exclusive interview with Charmaine Moldrich here, where she discusses the Future of the OOH sector in detail:
Futurecast interview with Charmaine Moldrich (CEO at the Outdoor Media Association) from Marketing Magazine on Vimeo.