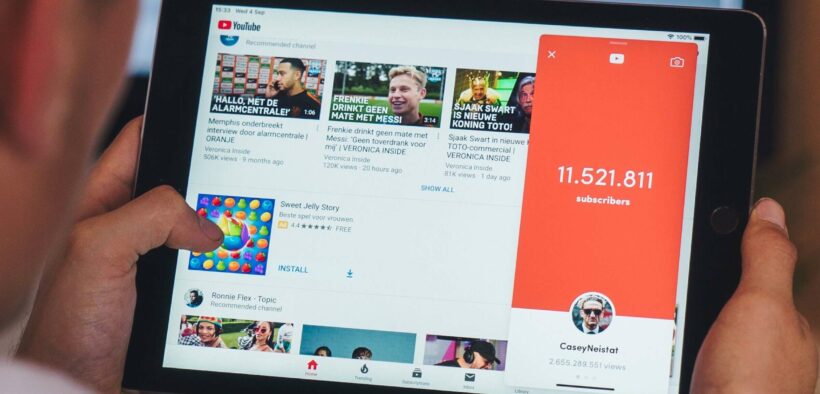 Ad evaders now have limited chances to comply with YouTube's advertising policy.
The video streaming platform has finally had enough of freeloaders cheating it of advertising revenue. Ad blockers allow users to hide sponsored posts and have been popular across the internet, but YouTube is finally tackling this behaviour by threatening bans from the service after continued use of such software.
"Video player will be blocked after three videos," a YouTube notification tells users that it detects have installed an ad blocker, as first reported by Reddit user Reddit_n_Me. The pop-up message says, "It looks like you might be using an ad blocker. Video playback will be blocked unless YouTube is allowlisted or the ad blocker is disabled."
It also directs targeted users to sign up for its 'YouTube Premium' service, which is the legitimate option for disabling ads as "creators can still get paid".
Ads are serious business for YouTube, and ad blockers violate YouTube's terms and conditions.
The company has since confirmed its implementation of a three-strikes approach in a widely reported statement, stating that it has begun a "small experiment globally".
Ad-blocking software has proven difficult to police
It's too early to tell how effective this strategy will be for YouTube. Ad-blocking software has troubled platforms like it that offer services to users for free, for which advertising replaces upfront fees as a primary source of revenue.
Despite costing the company a significant amount of money, YouTube has until now largely accepted ad blockers. Perhaps because they have been tricky to stomp out.
Meta has struggled to restrict ad-blocking software from its platforms, failing in 2016 to stop popular browser plugin Adblock from hiding content on Facebook. At the time, approximately 198 million people used ad blockers worldwide.
More control over advertising content was given to users in hope that it would dissuade ad-blocking action, but the issue persisted. Adblock's developers circumvented Facebook's sponsor protections within days.