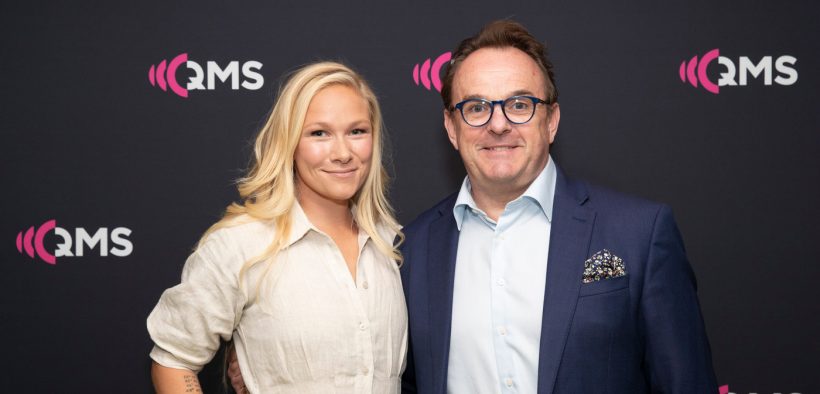 With the Paris 2024 Paralympic Games set to commence in 282 days, leading digital outdoor media company QMS has now announced it is the Official Media Partner of Paralympics Australia.
QMS will work closely with Paralympics Australia to promote the Paris 2024 Summer Paralympics. The event will span 12 days from 28 August to 8 September, and promises to be the biggest and best Games in history.
The news follows the announcement that QMS is also the Official Outdoor Media Partner of the Australian Olympic Team for both the Paris 2024 Olympics Games and the 2026 Olympic
Winter Games to be held in Milan-Cortina, Italy.
QMS plans to use their Olympic screen network to showcase groundbreaking content from the 2024 Paralympics for key Paralympics Australia partners. The Olympic screen network is set to run across the company's best digital large format, City of Sydney, Impulse and Gold Coast street furniture assets.
The digital network will be used to bring the latest news and stories from the Paralympics and Olympics to more Australians as they unfold in real-time.
"We are honoured to be Paralympics Australia's Official Outdoor Media Partner for the Paris 2024 Paralympic Games," says John O'Neill, QMS chief executive officer.
"In addition to our partnership with Paralympics Australia, our Australian Olympic Committee partnerships will bring the news of our talented Australian athletes competing in Paris to the streets of Australia."
Paralympics and QMS aim for new highs
Announcing their vision for Paris 2024 at the Sydney Opera House, QMS also introduced five Olympians to talk about their Olympic experiences and aspirations for Paris: Steve Solomon (athletics), Melissa Wu (diving), David McKeon (swimming), Cameron Girdlestone (rowing) and Rachael Gunn (breaking).
With over 180 National Paralympic Committees expected to take part, Paris 2024 is set to be the biggest Paralympic Games ever, beating the record set at London 2012. 
More than 4400 athletes with high support needs will compete. The Games will also feature a record 235 medal events for women.
"Next year's Paralympics will be the first in Europe since London 2012 and the International Paralympic Committee has vowed to deliver the most spectacular Paralympics ever. With less than a year to go, we can't wait to be part of it," says Mark Fairhurst, QMS executive general manager.
QMS' partnership with the Games presents an opportunity for brands to showcase their offerings, with Paris 2024 screen network partnership opportunities now open.
The partnership comes amid recognition that there should be increased disability representation, inclusion and accessibility in Australian advertising and media, championed in the recent launch of the Shift 20 Initiative.
"The response from marketers and agencies to our Olympic partnerships for the Paris 2024 Olympics Games has been very strong and we're expecting the same level of support and excitement for the Paris 2024 Paralympic Games," says Fairhurst.