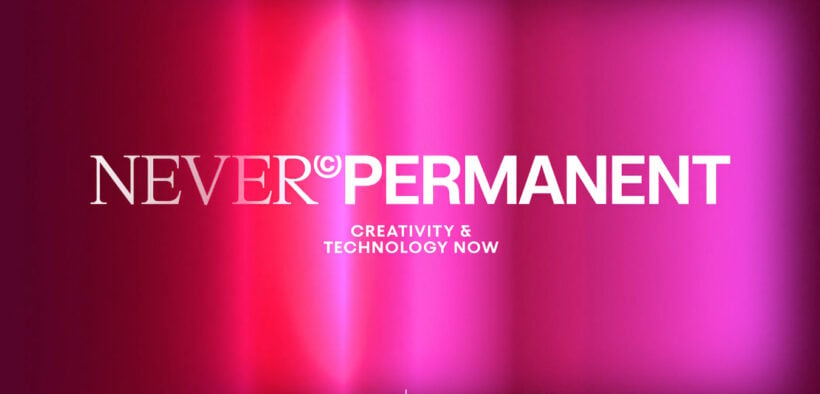 The Sydney-based experience and design company has announced a one-day festival in Melbourne supported by a spectrum of renowned creatives. 
'Never Permanent' offers keynote talks and panel discussions that explore the intersection of creativity and technology, boasting an impressive lineup that includes screenwriter and director Roman Coppola. It will take place at the Royal Exhibition Building on 24 August, developed in collaboration with the City of Melbourne.
"As we continue to adjust to a creative landscape radically altered by new and emerging technologies, our diverse lineup of speakers will shed light on how creative practice can continue to flourish in the face of, and in concert with, these shifting mediums," says Semi Permanent founder Murray Bell.
Prestige in the program
The impressive lineup of talent brings expertise from several industries.
As the headliner, Coppola will come to Australia just as his new collaboration with Wes Anderson, Asteroid City, releases in this country. In addition to his awarded cinema works, Coppola has found success with music video production and founded a blockchain-based film community.
Multidisciplinary artist Ta-ku is the standout Australian talent, and will join the Melbourne festival to launch his debut album, building upon a career spanning photography, videography, design, business and fashion.
The 'Never Permanent' program also includes:
Angie Abdilla

Jesse Woolston

Joshua To

Justin Ridler

Mindy Seu

Nicholas Kamuda, and

Serwah Attafuah.
Now or never for Melbourne
The festival falls into the slate of events that is the City of Melbourne's 'Now or Never', a new celebration of technology in art that will run from 17 August to 2 September.
Melbourne Lord Mayor Sally Capp says "Never Permanent will welcome 1000 visitors to the historic Royal Exhibition Building for a day of thought-provoking discourse led by leading creative visionaries from around the world."
Bell said that for Semi Permanent this was the right opportunity to return to its "passionate community of followers in Melbourne", having not run an event in the Victorian capital city since 2013.