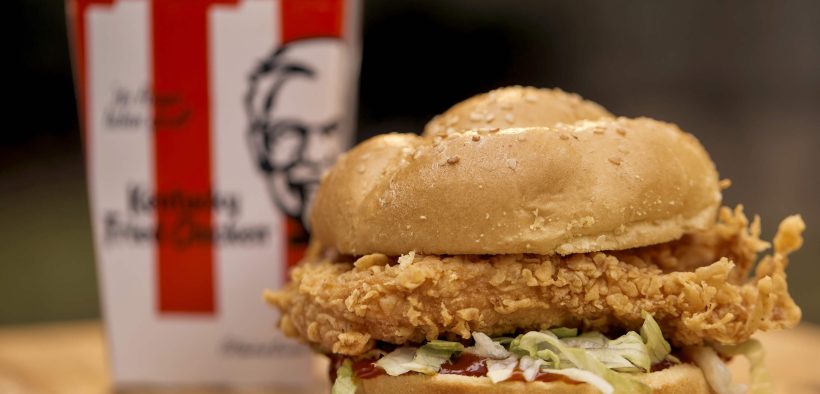 Fast food chains constantly refresh their menus to keep the crowds coming, and for disappointed diners who miss out on limited releases it can be a long wait for another chance. Now, for the first time in years KFC is offering its Fiery Zinger Burger, but this time with an added boost to appeal to heat fiends.
The end result is the company's hottest ever burger.
"We know so many Aussies like their meals to pack a punch, so the Fiery Zinger Burger is perfect for fans looking to satisfy their heat cravings or test their limits," says KFC Australia chief marketing officer Tami Cunningham.
It's an amplification of a staple marketing technique for KFC.
The brinkmanship of heat marketing
It's easy to see why selling spiciness works. The Scoville scale lends brands authenticity to position products in an adventurous market that treats every release as a dare.
And who doesn't love a challenge? There's strong marketing value in any call to action, and the chance of social media virality. One of the most popular YouTube series ever is a combination of Scoville and celebrity called Hot Ones, which has sustained enough popularity to reach 21 seasons.
But there are perils. Brands risk alienating adventurous customers by either underdelivering or posing a danger to unseasoned taste buds. The Google reviews left by naive chip munchers on the 'Paqui One Chip Challenge' product make for an interesting read of bodily experiences.
KFC brings back the Zinger Burger heat
The Fiery Zinger Burger released for a short period in 2016, but this time it comes with a new level of heat, thanks to its extra-hot sauce of 11 chillies – which includes jalapeños, habaneros and Carolina Reapers.
"Delivering a fresh take on iconic KFC flavours, the hottest burger from the Zinger range is sure to delight Aussies with a unique KFC eating experience that truly brings the heat. Get in quick as you never know when it'll be back again," says Cunningham.
To up the ante, there is also a new Fiery Double, with spicy fillets acting as buns in a burger.
The spicy meals will only be available for a limited time, from 8 August until 4 September, so don't wait around. But for those with the KFC app, early access is under way. 
KFC was recently singled out as hot in a different way, found to have Australia's favourite chips.