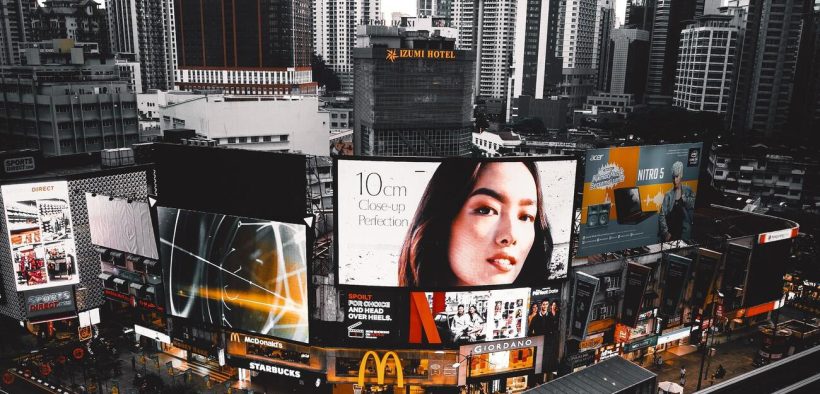 2023 has given the world a range of prominent rebrands. Lotte Mitchell Reford, communications lead at Squadhelp, identifies branding lessons from some of the most dramatic refreshes.
Sometimes, a brand pivot has to take place in the public eye. When a brand can't avoid criticism of its missteps, a public approach is needed to turn crisis into favour. For example, in 2021, PepsiCo, rebranded its Aunt Jemima range to Pearl Milling Company, and the brand was given credit by the public for recognizing failings.
But it's not always favourable to rebrand quite so publicly. At times, this can attract criticisms that you'd avoid. In 2023, we saw some tactical brand moves that carefully avoided the term 'rebrand'.
From Airbnb's repositioning of Rooms to the reimagining of the Victoria's Secret Fashion Show, and across Overstock's powerful switch to the Bed, Bath & Beyond brand, we saw brands taking careful control of the messaging around these moves.
Airbnb Rooms: 'backbranding', not rebranding
Back in May, Airbnb quietly repositioned Rooms to be at the forefront of the product, calling it the "soul of Airbnb". In the early days of Airbnb, a room in a stranger's home was the product, but as the accommodation disruptor grew, users increasingly let out their whole homes. And then they started letting out properties that were never a 'home' at all.
This transition created a growing identity crisis for Airbnb. Airbnb could no longer claim to be an industry disruptor and was increasingly looking like a faceless industry giant. Criticism came from two angles. Firstly, users were increasingly upset by high cleaning fees and uptight hosts, creating a remarkably inhospitable environment. Secondly, as properties left the rental market to become Aribnbs, city legislatures were taking notice, leading to a huge crackdown on short-term rentals in New York City.

Airbnb isn't removing whole-home rentals — they're far too profitable for that. But the tactical repositioning of Rooms at the centre of Airbnb's business model is a critical move that heads off a number of criticisms and goes a way to recentering Airbnb's original, friendly, and disruptive identity, strengthening the foundations of their brand.
What we can learn from the rebrand
The key takeaway from this clever move is to observe when success leads you away from your roots. If there's a danger of outgrowing your brand, you need to have the foresight to take action before it's too late. Understanding your unique value proposition and wider mission from the outset should enable you to strike a balance of a strong brand even alongside exponential growth.
The careful messaging that frames this move as a return-to-roots repositioning rather than a full rebrand allows Airbnb to update its business model in a way that heads off criticism. There's no downside to bringing Rooms to the front of their brand.
Victoria's Secret Fashion Show: reimagining, not rebranding
Sometimes a business starts to outgrow its brand. But other times, a changing world outgrows a business. This was the story of the Victoria's Secret Fashion Show, a hugely popular annual event throughout the nineties and noughties.
But the world changed and the Fashion Show was cancelled in 2019 amid criticism of the founder Edward Razek, and alongside inevitable concerns about objectification, a lack of diversity, and the darker sides of the fashion industry.
But 2023 sees the return of this flagship promotion of the fashion and beauty retailer. But it's not a rebrand, oh no, the Victoria's Secret Fashion Show has been 'reimagined' and the accompanying mission statement tells us that it will "give a new generation of creatives from around the world the opportunity to tell their stories".
What we can learn from the rebrand
Focusing on imagination and creativity takes us away from any sense that this is a corporate move and places expression and identity at the centre of the new event. Described as "a nod to beloved iconography from the past but in a bold, redefined way", this reimagination enables the brand to retain the best features of an old tradition but to modernise it for a contemporary audience.
And just like Airbnb's refocusing on Rooms, by avoiding any suggestion of a rebrand, the narrative draws no comparison between then-and-now, and requires no reckoning with past criticisms these brands have faced.
Bed, Bath & Beyond: A brand re-animated, not rebranded
Okay, the media largely framed Overstock's takeover and transformation into the Bed, Bath & Beyond brand as a rebrand. But by 'rebranding' onto a pre-existing brand, Overstock was thoroughly thinking outside the box and the rebrand itself came with a careful message.
Overstock started life as a liquidator, selling overstocked inventory but by 2023 its business model was focused on e-commerce home retail. The name Overstock was no longer relevant, conjuring the image of unwanted items at bargain prices and clearly, the business model had outgrown the brand. And the bottom line was suffering due to the incoherent brand: revenue fell 20 percent between 2022 and 2023.
Overstock couldn't return to its roots like Airbnb: it had a new, profitable model that was some distance away from its original mission, but it needed a new brand to package this model. Bed, Bath & Beyond "is a much-loved and well-known consumer brand, which had an outdated business model that needed modernising," according to Overstock's CEO Jonathan Johnson. It's also a great name that's much closer to Overstock's new business model.
What we can learn from the rebrand
Overstock is rebuilding a brand from the ground up, but you don't need to take such extreme measures to take advantage of this. If you're considering a direction change for your business, remember that a large part of your brand exists in the perception of your audience — how they understand your values and the emotions you provoke.
If your next brand move rests on these pillars of customer perception, it's likely to be well received.
Final thoughts
Rebranding can be a powerful, forward-thinking step, and sometimes it's absolutely necessary to bring a brand into the modern world. But it comes at a risk. It costs customer awareness, can confuse loyal customers, and sometimes leads to a backlash when beloved brand elements are taken away. 
By controlling the message around your rebrand (including not calling it a rebrand), you determine how customers and industry peers perceive it. Not only do you frame your rebrand as a positive step, but you can also use it to highlight other values.
Cover image attributed to Izuddin Helmi Adnan on Unsplash.