10 hot and successful Australian online businesses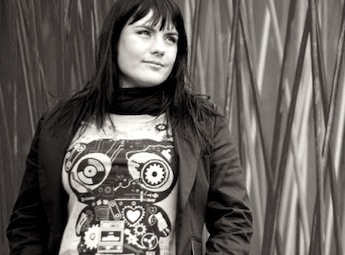 10 hot and successful Australian online businesses
In the vein of Triple J's Hottest 100 song countdown on Australia Day each year, I thought in the lead up to the country's national public holiday this weekend I'd share those companies that are the hottest online success stories right now and why.
My list is based on a number of factors including:
how financially successful they are (where information is available),
the size of the online community/following they seem to have,
the authenticity of their brand – do I buy into their story and purpose? Do they have a pretty logo and brand (yes, aesthetics are important!), and
whether I like them or not (opinion only).
10. iPledg
Founders: Bryan Vadas, Andy Tompkins
Revenue: $500,000
Started: 2011
Head office: Queensland
Employees: Two
Industry: Finance and insurance
With both Government and private funding drying up, organisations needing funding to continue existing, or for a one-off project, can now turn to ipledge.com. The site is exceptionally easy to use and is doing a lot of social good, which I think is awesome.
9. Kogan
Founder: Ruslan Kogan
Revenue: $100M
Started: 2006
Head office: Melbourne
Employees: 11-50 (according to LinkedIn)
Industry: Consumer electronics, online retail
Kogan Technologies is an Australian manufacturer and retailer of consumer electronics devices. The company, founded in 2006 by Ruslan Kogan, sells products direct from Asia to customers in Australia and the United Kingdom. The company competes on price by selling a budget range direct to consumers, bypassing wholesalers, distributors, and retailers. This business model and some of the company's advertising tactics have resulted in high-profile controversies.
8. Shoes of Prey
Founders: Jodie Fox, Michael Fox, Mike Knapp
Revenue: Unknown, though worth mentioning it was funded $3 million in July 2012
Started: 2009
Head office: Sydney
Employees: 11-50 (according to LinkedIn)
Industry: Retail
Okay, so I'll admit I haven't actually used this site, as in bought shoes from it, but I'd love to – it's a veritable fashion-conscious girl's nirvana. If you haven't heard of the site, essentially you can design your perfect shoes. Using their 3D designer, you choose the shape, colour and height of your shoes. They custom make them and ship worldwide within around four weeks. Worth noting that the founders are ex-Google employees and kind of have the hang of dominating on the search engines. But they've also been clever enough to actively pursue media coverage, and being such an innovative idea, the media love them right back.
7. CatchOfTheDay.com.au
Founder: Gabby Leibovich
Revenue: $250 million
Started: 2006
Head office: 16,000 square metre distribution centre in Braeside and another 25,000 square metre one in Truganina, Victoria
Employees: 600
Industry: Retail
Love or hate coupon sites, this Aussie ripper lifted revenue by 62% in 2012 to $230 million. Kudos to that. It's a highly competitive market, but these guys come out on top of the coupon pile, and therefore make my top 10 list.
6. SourceBottle
Founder: Rebecca Derrington
Revenue: Unknown
Started: 2009
Head office: Melbourne
Employees: 1-10 (according to LinkedIn)
Industry: PR and media
I've had the pleasure of hosting SourceBottle's founder Rebecca at one of our Web Wednesday events in 2011 on the topic of online PR. Rebecca has somewhat revolutionised online PR, starting with Australia and branching out to the UK and US in a quest for world domination. It's a beautifully-designed and easy-to-use site, that serves a great purpose: to connect media to interviewees, and businesses who have something to promote or a specialist knowledge to media. Simple, but effective.
5. RSVP
Founders: Jay Hennock and Hannah Schwartz
Revenue: Unknown
Started: 1997
Head office: Sydney
Employees: Unknown
Industry: Online dating
I haven't ever needed to use RSVP.com.au – I've been happily in a relationship since 1998, which was pre the whole internet dating thing. But I've sat looking over the shoulder of many a single girlfriend, and marvelled at the world of RSVP. RSVP.com.au is ranked the number one dating site in Australia by Hitwise. It was bought by Fairfax in 2005 for $38.9 million.
4. SurfStitch
Founder: Justin Cameron and Lex Pederson
Revenue: $30 million
Started: 2008
Head office: Gold Coast
Employees: More than 100
Industry: Retail
In a way, it's not surprising that Australia has created an online success story selling surf gear, given that the surfing culture here is huge. Nearly three years after launch, Surfstitch is riding the wave to success, adding the 200th brand to its portfolio and is forecast to reach revenue of $30 million.
According to Experian Hitwise, Surfstitch is one of the country's most highly trafficked ecommerce sites, clocking 30 million site visits and over 250 million page views since launch. The company has expanded beyond its Northern Beaches birthplace, employing over 100 staff on the Gold Coast and processing up to 4500 orders a day.
3. Flippa
Founders: Matt Mickiewicz and Mark Harbottle
Revenue: Unknown
Started: 2009
Head office: Melbourne
Employees: 13
Industry: Internet
Flippa is a marketplace for buying and selling websites and it's not only Australian, but it's the best in the world at what it does. Over 200,000 users have registered to buy or sell websites on Flippa. Notably Flippa is also part of the large and nurturing SitePoint family of web start-ups that includes 99designs, Learnable, and SitePoint Market.
2. Freelancer.com
Founder: Matt Barrie
Revenue: $50 million
Started: 2009
Head office: Sydney
Employees: 200
Industry: Freelance marketplace/online jobs
I've been using online freelance sites since 1998 in England and am so in awe of Freelancer.com, and how they've managed to come along, overtake some seriously solid competition, and now dominate globally. Their revenue is astounding, their continued growth and future plans ambitious but solid. Watch this space. We intend to.
1. Wotif.com
Founder: Graeme Wood
Revenue: $1.161 billion
Started: 2000
Head office: Brisbane
Employees: More than 500 staff in 19 countries on six continents
Industry: Travel
I doubt there are many people in Australia who haven't booked something on Wotif.com before. It's the first port of call for accommodation for most, as well as a range of other travel needs. There's no denying their seriously impressive revenue and large staff size that has had a real global impact. All in all, a very worthy winner of this inaugural Hottest 10 Aussie Online Success Stories.
Conclusion
I'd love to know if you've heard of those on this list or not, if you use them, or if there are any others you deem to be real online success stories that should have made the list.
What do you think are the most successful online businesses in Australia?
Leave your thoughts in the comments section below, or tweet us @YRAdams and @Marketingmag.