Top10 Super Bowl teaser ads for 2013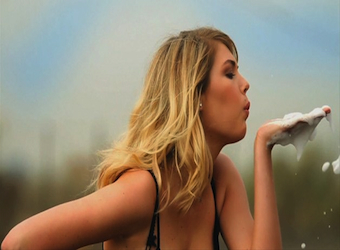 As another Super Bowl rolls around the new-comers and veteran brands add the finishing touches to the commercials that will air at half-time of the illustrious American sporting event.
Held at the Mercedes-Benz Superdome in New Orleans on Sunday 3 February, the sporting contest will be between the San Francisco 49ers and Baltimore Ravens, but for advertisers, the real action begins now.
So let's take a sneak peek at a bunch of teasers that are floating about the cyber sphere just at the minute. From the weird, to the sex sells ethos, the socially-conscious and the use of South Korean pop star PSY, who will will star in Wonderful Pistachios' first-ever Super Bowl spot, there really is plenty to masticate on here.
10. Doritos 'Teddybear Prison'
9. M&M's 'Devour'
8. Fiat 'Sisters' 
7. PSY for Wonderful Pistachios 
6. Toyota 'Wish Granted'
5. Coke 'Chase'
4. Mercedes Benz cleaned by Kate Upton in slow motion
3. Gildan 'Getaway'
2. Taco Bell 'Grandpa Goes Wild'
1. SodaStream 'The SodaStream Effect'