2011 forecast series… Social media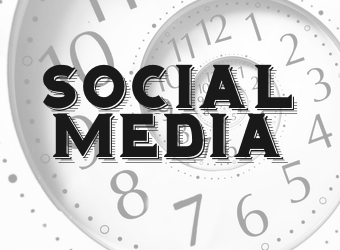 In the lead up to the release of Marketing magazine's annual publication for 2012, The Marketing Survival Guide, we're winding back the clock to the start of last year and sharing the 'Industry leader' columns from 2011's Digital Survival Guide to see just how much has changed, what has stayed the same, and generally what life was like over a year ago across eight areas of digital marketing, continuing today with 'Social media'.
2 February 2011 – For the first time ever, the web is now in many ways more about people than it is about information.
This movement towards the real identity of an individual person is dramatically altering the shape of the internet and, in doing so, radically changing the nature of word of mouth marketing. With social media, brands can now interact with their customers in more personal, targeted and measurable ways, and Australian companies are using it to achieve powerful results.
The web is changing from an information web to a social web, from the wisdom of crowds to the wisdom of friends. When you think about how most of the web has historically been used, not only were we anonymous, but we were searching for specific information. For instance, if you want to see what is going on in the world, you go to a newspaper's website, when you're deciding on what restaurant to book, you use a food guide application, or if you want to see how the surf is in Bondi, you go to www. aquabumps.com. In each of these cases, you start out by knowing what you are looking for.
With social media, however, you don't have to start out with a topic in mind. Instead, you want to hear what is going on from the people, companies and institutions you have chosen to connect with. This is the shift from the what to the who and this is much closer to how we live our real lives.
This is why people are spending dramatically more time on social media compared to other websites. According to Nielsen, people spend more than six hours per month on Facebook. This is where consumers can be their real self and connect to their real friends, allowing them to share (even with people who are not with them) in person.
Today on the web, there are around 80 million active websites. Today on Facebook, there are over 500 million profiles. As the number of websites has been dwarfed by the number of individual profiles, people have realised the power of this type of personalisation.
Along with this profound change in the web, marketing is becoming more personalised too. Marketing experiences that are not personalised are going to be increasingly irrelevant to people. When the internet was born about 15 years ago, it promised a better experience for both people and marketers, a chance to create more genuine, interactive and personalised experiences.
So much of the web was impersonal that many of the marketing opportunities it provided were impersonal as well. Now the web is truly evolving, and marketing is evolving as well.
In Australia, marketers' understanding of how to leverage personalised marketing has increased quickly.
Locally, brands including Coca-Cola, KFC, Nokia and Cricket Australia, have developed clever strategies to engage consumers around their brand using Facebook.
Common themes in these successful campaigns include creating ongoing, lasting connections to people and the development of inspiring and relevant creative that prompts people to spread the brand's message through word of mouth marketing.
Marketers have always known that a recommendation from a friend is the best possible marketing. When a customer has a good experience with your product, you hope that they tell a friend and spread the word. With social media, this happens automatically.
Nielsen studies show that, on average, people are 68% more likely to remember seeing a Facebook ad if their friend's name is included (e.g. if a friend 'Likes' an ad), people are 100% more likely to remember the ad's message and people are 300% more likely to purchase. If the marketing strategy behind a brand page on Facebook is well- conceived, customers start talking to each other and sharing experiences around the products they love. For example, when a customer 'Likes'
something on Facebook, it is shared with, on average, 130 of his or her friends.
This is the kind of impact you can have when you put people at the centre of your marketing and empower them to be your brand advocates. This is effective, word of mouth marketing and it has a massive impact. For the first time ever, you can now do this at scale and it is easy to measure your results because so much of what happens is automatically quantified.
For example, on Facebook, 850,000 people 'Like' the Old Spice Guy. On Toyota's Facebook page, 5400 customers submitted video stories on their positive experiences with Toyota.
The internet is now a big enough marketing tool that Nielsen is measuring it like TV. Nielsen recently announced that it is working with P&G, Verizon, Yahoo! and Facebook, to create an online Gross Rating Points metric that will help marketers better understand the effectiveness of marketing across media. For example, this metric will enable marketers to compare the performance of an ad campaign online and a TV campaign using a common metric.
In 2010, the conversations we were having with Australian advertisers and marketers moved from them experimenting with social media, to integrating it into their overarching marketing strategies. Our role in 2011 is to give them the market intelligence they need to derive maximum value from ongoing, meaningful engagement with their customers.