2013 forecast: Ad growth to stagnate, FMCG spend to slump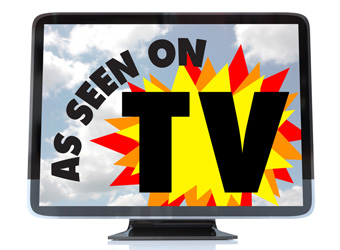 Very little growth is predicted for the ad market in 2013, with slumps expected from the food and FMCG sectors, and newspaper, magazine and out of home channels anticipating sizeable drops.
Marginal growth is described as the new normal for advertisers in Starcom MediaVest Group's latest 'Media Futures' survey, with media executives less optimistic about budget growth than advertisers, predicting only 1.2% and 1.7% increases in budgets respectively.
The media sectors likely to buck the overall trend are online search, forecast to jump 14.5%, display, by 9.4%, and mobile, by 11.6%, as the internet advertising market continues to outperform more established media channels. Newspapers, magazines and out-of-home are forecast to be the hardest hit media this year, with falls of 3.2%, 2.5% and 2.9% respectively.
However, free-to-air TV (FTA) looks to be one channel resistant to the online advance. While most advertisers (92%) used online display advertising in 2012, FTA TV was still the most frequently used medium and 85% of advertisers say they will use FTA primary channels again in 2013.
"As I've said before, this very marginal growth is the 'new normal' and it's a continuation of a trend we've seen for the past few years," Starcom MediaVest group chairman John Sintras says.
Media executives anticipate the biggest uplift in TV revenues will come from sports and special events. Government and automotive are predicted to be the best performing categories with 67% and 62% of executives anticipating growth in these categories respectively. Retail, finance and telecommunications are also likely to see an increase in spending. On the other hand, budgets for FMCG and food are expected to decrease substantially.
"We're heading into a new Federal election cycle in 2013 and we expect this will have a positive effect, especially on FTA TV advertising," Sintras comments.
"With Nine and Fox Sports paying a record price for NRL rights, and with the AFL being ever popular around the country, it's no surprise that sports will be what drives TV revenue in 2013.
"Online media across all platforms continues to outperform the more established channels in terms of revenue growth. The availability and quality of performance data, allowing real-time optimisation and industry leading ROI evaluation will only see this trend continue."
In terms of below-the-line media, almost three quarters of marketers used public relations in 2012 and anticipate they will do the same in 2013. Mobile internet is the big growth medium, with 32% of marketers saying they will use it this year, compared with 25% in 2012. Catalogues, unaddressed direct mail, exhibitions and branded content are all likely to see budgets contract.
Starcom MediaVest will revisit the Media Futures survey later in the year to compare expectations with actual spend in the first half of 2013.