2015 is the year mobile in Australia walks the walk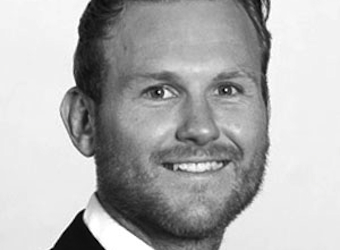 Mobile computing is improving the productivity and efficiency of Australian businesses by enabling reps to engage better with customers. Global head of mobile at Bluewolf, Patrick Bulacz discusses the way this technology can be used to improve customer experience as well as increase cross-sell and up-sell opportunities.
In a world of cloud, internet shopping and the move to 100% online services, customer engagement is more important than ever – in fact, the 2014-2015 State of Salesforce Survey reveals over 60% of Australian businesses value retention as the best measurement of customer engagement success.
The survey also revealed 48% of mobile initiatives this year will be customer facing with 56% making up customer mobile apps, 55% sales apps and 36% service apps.
To grow and make profits, companies need to make 2015 the year to move on from fixed grid transaction-based infrastructures to agile, customer-obsessed enterprises.
Australia is hungry for mobile change; the consumer demands it so businesses are responding. It's great to get technology that allows a more mobile workforce but technology is just an enabler to the customer experience, it's not the driver for the business outcome.
As each year brings forward the end of the office PC, employees are becoming more mobile and looking for ways to still be connected wherever work needs to be done. The convenience and productivity gains that mobile devices bring are becoming the chicken or the egg scenario for most companies and their employees.
There is no question that the explosion of mobile computing has fundamentally changed how we interact with the world around us. Mobile is fuelling the customer engagement economy. With the power of cloud, social, and mobile, every answer, every product, every connection is now at your customers' fingertips. Resulting in higher expectations and less patience for poor experience. More than just a consumer channel, leading companies are embracing mobile as a true catalyst for customer engagement and business innovation.
So what are the primary business drivers for mobile among Australian companies?
Without a doubt, the top business driver for Australian companies is improving the productivity and efficiency of sales reps – enabling field employees to do more calls, more visits, more surveys. The benefit of this for other functions is greater customer visibility and access to better information about customer behaviours. To a lesser extent, companies are also using mobile to capture feedback on marketing campaigns. Notably, organisations in the pharmaceutical space are looking at ways to use mobile apps to track doctors' responses to marketing collateral live in the field. Local FMCG enterprises are beginning to move in the same direction.
Progressive companies are also starting to use mobile to increase cross-sell and up-sell opportunities and to help reps better engage with their customers. For example, a leading liquor producer and marketer we work with is using mobile to enable its reps to have a more impactful demonstration of product lines and highlight promotions while on the road. This enhances the quality of conversations reps have with their customers during the selling process. In addition, mobile enables the reps to preview new products and gauge interest from distributors and the hotels and bars that sell its liquors throughout the R&D cycle, which gives the company a competitive advantage in bringing products to market.
What are the biggest challenges Australian companies typically face in building mobile enterprise apps?
There are two major challenges for local companies: the first, is developing a holistic mobile strategy across functions; the second, is a lack of mobile developer talent in the market. On the first point, mobile is still largely a buzzword for much of the enterprise market locally. Many organisations haven't yet made a definitive call on BYOD, for example, and a lot of CIOs are still equating a mobile strategy with building an app. So there typically isn't enough planning around mobile, certainly involving engagement across functions. This is partly why the limited mobile developer talent available in the market is choosing to work on start-up consumer apps, rather than for large and medium enterprises.
How should companies engage with their employees to develop useful apps and mobile strategies for the long term?
Mobile projects in Australian companies are seldom centrally driven by IT – they are normally driven from the user level within individual functions. For example, the retail division of a large media organisation we're working with is using mobile to track sales trends and provide metrics to their clients on how other stores are performing in real time. Even their mature and somewhat conservative sales reps knew that mobile devices would help them sell more effectively than the paper-based tools they used previously, so the division incubated and financed the mobile initiative to make it happen.
In reality, the most innovative mobile use cases are typically driven by Sales or marketing wanting to capture better customer insights or metrics. IT is often viewed as a roadblock to projects and left out of the loop. As a result, mobile initiatives tend to be siloed and not to integrate with core business platforms, so business value can't be realised across functions.
The challenge for IT is to become more proactive in developing holistic mobile strategies and responding to what users want to do their jobs better. A mobile version of a CRM, for example, is not a mobile strategy. IT needs to speak less to technology and more to how mobile can help employees do their jobs better. IT also needs to evolve from traditional "waterfall" project management approaches to instead move at the speed of mobile development, which is agile, iterative, and obsessed with the user experience.
Bluewolf's five tips for developing an enterprise mobile strategy are:
Start with an educated direction,
lead with the right use case,
design is everything,
build early, build often, and
deployment is harder than you think.