3 ways consistency is key to winning the online customer journey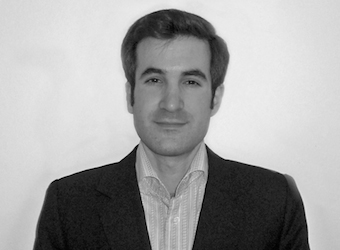 It's the businesses that can provide consistency across the entire customer journey that will flourish, writes Milad Oskouie.
"In baseball, my theory is to strive for consistency, not to worry about the numbers. If you dwell on statistics you get short-sighted, if you aim for consistency, the numbers will be there at the end" – Tom Seaver
While New York Mets pitcher Tom 'Terrific' Seaver was probably talking about his era, his words are perhaps just as applicable in the world of customer services. You may spend time worrying about sales, and revenues, and projections but the truth with customer services is that if you strive for consistency, you spend less time worrying about the numbers.
Consistency may be uninspiring, but it is extremely powerful when it comes to customer satisfaction, especially at a time where retail channels are increasing, and consumers are becoming even more powerful.
You need expert leadership get consistency right. If your company uses multiple channels then customers trigger multiple interactions across these channels, creating small clumps of interactions that are far more important when viewed as the bigger picture. The complete customer journey encompasses all elements of a business, from finding a product on the company website, to any interactions once the product has been purchased.
It's no longer sufficient to make a customer happy with each interaction they have with a business. More and more today, customer journeys that are effective are more important than satisfactory individual interactions. You can predict overall customer satisfaction with thirty percent more accuracy by considering the complete customer journey, than you can by measuring separate interactions in isolation. If you maximise the satisfaction of a customer's entire decision journey you can increase customer satisfaction by up to 20%, and increase revenue by up to 15%. You can also lower the cost of serving your customers needs by around 20%.
So, how is consistency during the customer's decision journey achieved?
1. Consistency with the customer journey
Most businesses understand that they need to work continually to provide their customers with the best service they can. Each area of the business must have clear policies in order for this to be achieved, yet very few businesses seem to be able to deliver a consistent approach to the entire customer journey.
It's not hard to illustrate why this is so important as customer journeys now involve interactions across more channels. Assume that a customer has eight interactions with a broadband provider, from the point at which the customer comes across the broadband provider's services via a search engine, to the point where they receive their initial bill, 30 days after installation. If you assume a 90% satisfaction rate for each individual interaction, then simple mathematics dictates an overall satisfaction rate of 72% for the complete journey.
Consistency on the most frequent customer journeys helps to predict the overall levels of customer satisfaction. Financial organisations have observed a huge correlation between key customer journey consistency and overall customer satisfaction. When a survey was conducted of 50 banking call centres and 50 banking branches this analysis was confirmed. The banks that performed lowest were those where the experience varied, whilst those that exhibited a consistent performance fared best. The larger institutions found consistency difficult to achieve.
2. Consistency with the emotional journey
Positive customer experience is allied with emotion, and this is the biggest driver of satisfaction and loyalty in the majority of sectors. Consistency is important to customers who are seeking to find a service provider they can trust. Customers trust banks who are in the top 25% of financial organisations that can deliver a consistent approach 30% more than they trust banks who are in the bottom 25%.
An emotional connection that is driven by consistency is crucial in creating customer loyalty. Bank customers want to stick to a brand they feel comfortable with and whom they feel they can trust. Statistics show that fewer than 30% of people completely trust most major banking brands, so creating trust based on emotional consistency across the complete customer journey is essential.
3. Consistency with communication
Companies make promises, and sometime companies actually keep them. How a brand is perceived is driven by this in a big way, but what's more important is that customers are able to perceive that promises are being made and are being kept. A leading US airline for example has built high levels of customer trust by constantly delivering and being seen to deliver on its status as a low-cost, no-frills airline.
In a similar fashion, a leading insurance company spent a whole decade between 1995 and 2005 convincing customers that it offered lower rates than its competitors, and made sure customers were informed when it delivered. The company also shaped customer perceptions by making sure it resolved claims online as it claimed, and built on these actions to create a consistent brand image. Brands that go the extra distance generate goodwill and resilience by both fulfilling the promises that are made, and using marketing communications to subtly shout about themselves when they do.
Any business looking to become one that delivers an excellent customer journey requires a lot to be done well, although there are three priority areas:
An approach that is based on the journey: Any company seeking to improve the customer experience with a holistic approach in order to reduce costs and increase revenue needs to focus on the entire journey. A company's customer journey performance has found to be 35% more accurate when predicting customer satisfaction as a whole, and 32% more accurate than by using individual interactions. As a consumer's journey will touch separate parts of an organisation, a company may need to reconstruct itself in order to create teams who can oversee the entire customer journey across multiple departments. There are typically between three and five potential journeys that are crucial to both the customer and the business, so these are the best place for a company to start. Businesses must become more adept at using analytical and metrics tools to report on the journey as whole rather than just the most crucial interactive points.

Correct areas where negative aspects of the journey are common: One single negative experience has a greater impact on the journey than one single positive one. Companies need to focus on areas where they can reduce customer dissatisfaction, especially in areas where consumers come into direct contact. Front-line service responders need to be expertly trained to be able to respond towards specific consumer issues quickly, successfully and with the minimum of fuss.
There's no time like the present: Consumers are more empowered now than they have ever been thanks to the internet, and for most 'average' no longer means 'satisfactory'. Delivery must go beyond the call of duty, and consistently so. Companies who cannot do this often waste both time and money correcting individual challenges without actually improving the entire customer journey.
As moves are made towards an increasingly omni-channel world of consumer retail, it's those businesses that can provide consistency across the entire customer journey that will flourish.