New data supports correlation between digital excellence and revenue for digital marketers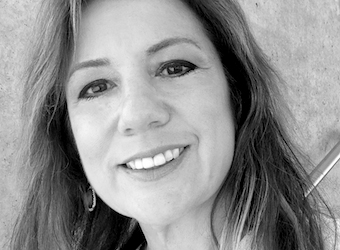 In this guest post, Adobe Digital Index's Tamara Gaffney shares key insights from digital marketing benchmarking research conducted across Asia-Pacific markets.
In many ways, Australia and New Zealand are leading engagement and conversion rates among digital marketers throughout Asia Pacific. Marketers who deliver best practice are pulling further away from their competitors and digital excellence can be closely linked to revenue growth and other business success metrics.
The Adobe Digital Index 'Best of the Best Benchmark' for Asia Pacific compares the overall average versus websites in the top 20% on six key performance indicators across six regions, including: Australia and New Zealand, Southeast Asia, India, South Korea, Hong Kong, China and the United States. These key performance indicators are smartphone and tablet traffic, stick rate, visits-per-visitor, time spent and conversion rate.
One major trend found in the research reveals that the best-of-the-best websites in industries that sell online deliver nearly double the average conversion rate. They are proving that making a commitment to digital excellence can result in a significant increase in revenue. The data is telling us that delivering seamless experiences across devices and within social media is leading to superior business performance.
We know that smartphone users love email, search, and social media and therefore are more likely to explore new sites. Creating a relevant and navigable smartphone experience is vital to gain and retain customers for marketers. Our research found that the best websites optimised for smartphone visitors outperform average sites by 6.9%.
We have seen a strong growth in tablet adoption among consumers either for work or play or both. According to the research, Australia and New Zealand, and Southeast Asia, have seen the most overall growth in tablet share. The best of the best websites achieve about 5% more tablet visits than average sites.
Stick rate is a leading indicator of two very important elements of website success – optimised marketing acquisition activities as well as homepage relevance and engagement. The more the stick rate, the better the chances of consumers spending online. Best websites are more engaging with high stick rates of 66% in comparison to average websites that stand at 46%.
Loyal return visitors for websites are critical for website success. Sites generally use search marketing to acquire traffic but could do more to remind former visitors to return through re-marketing and well targeted email and social media campaigns. It is interesting to note that the difference in return visits was for the best of the best websites was 34.9% higher than average websites.
Time spent on websites, which is the best metric for site engagement, for best of the best websites increased by 32.1% in 2013 compared to 2012 whilst the increase was a mere 1.2% for average websites.
The results clearly demonstrate the benefits that top marketers are reaping from digital. We are seeing that those marketers in Australia and New Zealand delivering best in class are on par with top marketers around the world.
Tamara Gaffney is principal analyst, Adobe Digital Index.