5 unconventional ways for SMBs to spend their new financial year marketing budget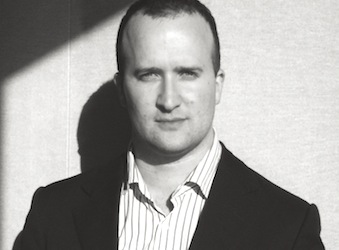 As customers are interacting with brands in new ways, Dan Ferguson, CMO of DesignCrowd, has some suggestions on how small and medium businesses can spend some of their new financial year marketing budgets to keep up with the times.
Another end-of-financial-year has passed us by and now is the time to start driving your new financial year marketing plans. As the power of branding is increasing and consumers are interacting with brands in new ways, below are a few ideas for how to make the most of your new marketing budget this financial year.
3D print a solution
As markets become increasingly competitive, brands need to bring more innovative touch points and solutions to customers. 3D printing is a cool way to add another 'dimension' to your campaigns, creating cutting edge products that really do 'spring off the page.'
With research group Canalys predicting that the 3D industry will reach $16.2 billion by 2018, 3D is set to change how we market – and brands like Coca-Cola, Ebay and Nokia are already getting in on the action.
App yourself
In Australia, 70% of us surf the web while using their mobile devices. This presents a huge opportunity for SMBs to maximise their brand awareness and achieve more conversions via mobiles and tablets. If your brand doesn't have an app that makes it easier for your customers to engage with you, consider spending your new FY budget on developing one (or least creating an ROI case for one).
Simplicity and value will be your key goals here: "Your app should only do a handful of things – and do them well," says Todd Wasserman on Mashable. "In fact, the best way to go about creating your app is to ask yourself how your customers would most like to interact with your brand on their mobile device." Make sure that your app is bug-free and easy to navigate – it is important to get mobile apps nailed the first time, as it is an easy way to turn-off your customers.
Get automated fast
Marketing automation is nothing new to marketers, but for those SMBs who don't have an automated system, consider it a necessity moving forward. Automated marketing means that you can target your customers with customised messages, at times that will maximise their buying journey and prompt higher CTRs/conversions.
If you've got cash to spend this financial year, invest in automated software and look at implementing it into 2015-16.
Crowdsource to evolve
Brands will need to find new ways to stand out over the next few years, which means that evolving your brand visually – particularly if your image or materials don't create high impact – is vital. The great thing about crowdsourcing is that you can do a lot for a little; designers can evolve your brand design in numerous creative ways, and you can pick and choose which designs you like best.
[Disclosure: The author's company DesignCrowd is one of several design crowd-sourcing websites.]
Because it's so cost effective, crowdsourcing also means you can develop more – from logos, posters and brochures to websites, social media pages and even apps. When assessing your marketing budget, consider what's going to be your biggest priorities in the new FY and what you can crowdsource to strengthen your impact.
Do something for Gen Y
First it was the baby boomers, then the MTV Generation. Now it's all about Gen Y. Gen Ys are making a big impact in the marketing world; they've got huge purchasing power and they continually drive consumer demand.
If Gen Y makes up a significant portion of your target audience, consider utilising your new FY budget to market your brand in ways that are relevant to this group. Characteristically, Gen Y is tuned in to technology and social media, they expect their voices to be heard and they want to be marketed to in ways that are creative and valuable, rather than superficial, non-transparent or pushy.
Got your new financial year budget ready to spend? Whatever you decide, make sure your marketing next-steps are relevant to your brand needs and that they speak to the upcoming trends and demands that are going to shape the next financial year.
Dan Ferguson is CMO of custom design marketplace DesignCrowd.