5 ways Gen Y is shaping your business (whether you know it or not)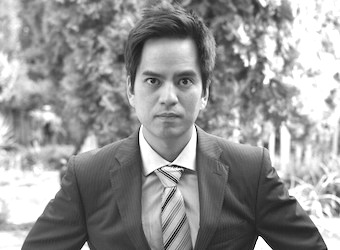 As an marketing executive, when you walk through your office, you probably can't help but glance at passing computer screens. And when doing this, you probably catch a glimpse of a variety of consumer applications open and running – Skype, Google Docs, Instant Messenger, the list goes on. According to a recent Forrester report, nearly half of all information workers use between four and seven different collaboration tools to do their jobs. Some may have been recommended by you. Others you do not even recognise.
You've probably also noticed that the telephone and computer are no longer the only devices on your employees' desks. Blackberrys, iPads, Galaxy tablets, Androids, owned not by the company but by the employee, are just as prevalent and, frankly, necessary for work as the devices you have authorised and distributed.
How did these fundamental changes in the way marketers communicate and collaborate change so quickly under your watch? What does this mean for your organisation's security? How do you stay ahead of the next bevy of tools that will swarm your office as BYOD (bring your own device) takes hold? The answer lies in your younger workforce, Generation Y. They have brought their own methods of interacting with each other into the workplace, which have since been seamlessly adopted by other employees. In order to comprehend these changes, it is best to understand their origins.
Real-time collaboration with agency-side and client-side personnel has never been more important. Marketing teams must move quickly to turn concepts into programs and campaigns. Here's exactly how Generation Y has transformed employee communications:
1. The 'off-the-grid' extinction. If there is one word to describe Gen Y's communication habits, it is 'constant'. When they are not sleeping, they are finding ways to engage with others. Other employees have followed suit. The last 10 years have also witnessed dissolution of the line between office and home. Understandably, this has been embraced by companies in the marketing industry here in Australia, with many employees already working from home at least one day a week.
2. BYOD. Gen Y has taken pride in being defined in part by the devices they use. Perhaps in a trade off for higher expectations in working hours, in recent years employees have increasingly demanded that they use their own devices for work, as younger people have been doing for years in classrooms. No iPhone, iPad or Droid is off the table. In fact, 70% of iPads and 50% of smartphones used in corporate environments are purchased by the employee, according to Forrester. However, Forrester also found that Australia is lagging in the uptake of BYOD, with only 40% of Australian enterprises supporting BYOD, and of those supporting BYOD, only 60% of them have a BYOD policy in place within their organisations.
3. Instant messaging. AOL first launched its Instant Messenger platform in 1997. It immediately became a social phenomenon. By 2001 nearly 3 out of 4 teenagers were using instant messaging, and its office use has grown with the age of its early adopters. IM platforms are now found in file sharing platforms, company intranets, and conference software, in addition to the contemporary ubiquity of consumer platforms, such as MSN Messenger and G-Chat.
4. File sharing. The advent of file-sharing platforms may end up being the most important and necessary Gen Y innovation for the office. Bloated servers and crowded inboxes are issues that all companies know all too well. However, the ability to share projects like briefs, designs, proposals, creative concepts and campaigns is fundamental. Infocentric Research recently deemed searching for files through the wastelands of old documents to be the biggest employee time-waster. File sharing platforms are one of the first significant technological achievements developed by Gen Y, with many being launched at the beginning of last decade. However, these tools that can pose enormous security risks. Platforms such as DropBox have encountered security lapses in the recent past, and CIOs should be wary of similar consumer/enterprise hybrid file-sharing tools.
5. Social networks. Created by one of their own, Facebook allowed Gen Y to take the first step in fully translating their lives onto the computer screen. Social networks have an enormous impact on businesses, and not only in the realm of marketing. Personal profiles, activity feeds and status updates are integrated effectively into many business tools.
The integration of personal mobile devices, consumer applications and social networks into the workplace is now permanent. As Gen Y continues to wield a stronger professional influence, it is inevitable that these tools will do so as well. But there is a change brewing on the horizon for corporations to take back control of these collaborative ecosystems and build the next wave of social business for, well, businesses – not consumers. This puts the onus on managers to learn which tools best balance ease of use and employee familiarity with security, accountability and productivity. Organisations that don't do this are putting their intellectual property and investments at risk. Of course, some have tried the foolhardy approach of banning social collaboration within the office, only to learn this will stymie your organisation's culture, productivity and ability to innovate.
Rather, we should learn from Gen Y, arguably the most communicatively-adept generation in human history, and embrace the huge strides in collaboration brought forth by these new technologies. These innovations have streamlined business communications, while improving efficiencies – the next step is now for organisations to make sure they implemented this technology properly. And those that do so have the potential to entirely reinvent and redefine what social business means to their organisations.