Spells trouble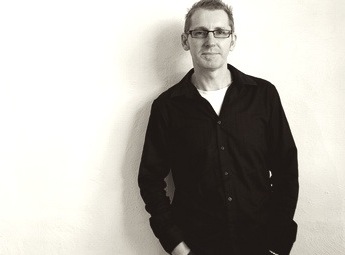 "If a word in the dictionary were misspelled, how would we know?" – Steven Wright
Sometimes your spell check just doesn't do the trick.
In a famous incident in 2007, American basketball team West Virginia had just won the NIT Championship. Like other championship winners, the team put on their celebratory T-shirts to mark the win. Problem was, the t-shirt designer left out an 'i' when spelling their name.
For all and eternity, they are now known as the West Virgina NIT Champions. Not exactly the lasting legacy they had in mind.
It's amazing how many times you see simple spelling oversights happen – on billboards, advertisements and packaging. A missing letter, poor punctuation or the wrong spelling can turn a serious campaign into a laughing stock. You end up with egg on your face and an unhappy client.
Now, I have to put my hand up and admit that I've been on the wrong side of the spelling fence. A few years ago, when describing how my client could alleviate the concerns of their customers, I stated with confidence that they would provide them added 'piece' of mind. Giving their customers a piece of their mind was not exactly what I was trying to say. I certainly had to make 'peace' with my client after that slip up.
No one wants to be in that situation. Not only is it incredibly embarrassing – especially if your job is to write copy –  it can be very costly. Both for the project and the relationship with your client.
So, in the spirit of helping others avoid similar spelling shame, here's my top five most common errors to look out for when writing or proofing your next headline, tagline or body copy. See if you can spot them.
When its wrong, its wrong 
I'd be a millionaire if I could receive a dollar every time its or it's appear incorrectly. The clear rules are that it's is an abbreviation for it is – it's going to be a great night. Its is the possessive of it – the club and its members. A simple double-check is to replace the apostrophe with an i – as in it is. If the sentence doesn't make sense (the club and it is members), you know which version to use.
Not very accomodating
This is a perennial hall-of-famer. No matter how many times I've corrected accommodation over the years, it still keeps popping up. Most common form is to forget the second 'm', as in accomodation, but acommodation also gets a run. And hotel chains are often the worst offenders!
3. Your kidding
Here's another one that often slips through. Especially in headlines. Just remember that your is the possessive adjective relating to you – can I help with your spelling? And you're is the contraction of you are, as in you're looking good. It never hurts to always do the double-check.
Alot of problems
A lot comes up a lot as being misspelled. For some reason it's a phrase that people are convinced is one word. Simple answer: it's not. In fact it doesn't exist. A lot is the opposite of a little. And allot means to give out.
The principal of it all
Having worked with a number of educational clients, I've had a lot of practice getting this right. But it's amazing how many people get it wrong. To choose between principal and principle, the easiest way to remember is a principal usually refers to a person (as in a pal), such as the head of a school or organisation. The other principle refers to a rule. So, the principal was very strong in teaching the principle of leadership. You get the drift.
I'm sure there's plenty more spelling goofs that spring to mind as you're reading this. The important thing when writing is to proof, proof and proof again – and don't rely on the spell check to get you through. I can't stress enough how important this is. Also, if you have written the copy it's always a good idea to have someone else proof it. The closer you are the greater chance your eye will gloss over any mistakes that were there from the start.
Make sure your copy is remembered for all the right reasons – not the wrong ones.