Emma vs Roy: big discrepancies in readership data between rival measures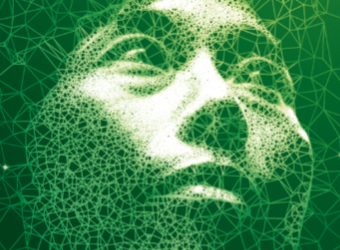 Big differences have emerged in readership data as new measurement system EMMA (Enhanced Media Metrics Australia) today released its first round of figures. The data (which is collected independently by Ipsos and funded by the publishing industry) shows a significant upswing to the readership figures released by Roy Morgan last week.
EMMA data suggests Roy Morgan figures have been seriously under-valuing the readership of most Australian newspapers, with some 1.17 million people reading The Daily Telegraph compared to 759,000 via the Roy Morgan metric, for example. The flipside of that, of course, is that EMMA is over-valuing compared to Roy Morgan, but it's impossible to tell which is more accurate. Publishing industry associations and most of the major companies have come out in support of EMMA, which is unsurprising given it was an industry-backed endeavour (and is giving higher numbers).
The Sydney Morning Herald has been given a readership boost of 45% of its daily edition (814,000 EMMA compared to 562,000 Roy Morgan) and The Australian received a 47% bump, with EMMA data suggesting 540,000 people read its weekday edition, compared to Roy Morgan's projections of 367,000.
EMMA has also projected The Australian Financial Review weekday print edition also has 312,000 (a third) more readers in Ipsos/EMMA' view than Roy Morgan's 236,000.
Magazines have also enjoyed an increase to readership numbers. The Australian Women's Weekly was given a readership number of over 1.6 million by the Roy Morgan data, but EMMA has set its readership at a much healthier 2.290 million. Much was the same for Better Homes and Garden's magazine with a 38% greater readership under EMMA: 1.6 million compared to 2.3 million.
Ipsos MediaCT also issued a statement welcoming the launch of EMMA, hailing it as creating a new global benchmark in cross platform audience measurement. Ipsos MediaCT global chief marketing officer Andrew Green says he believes the survey is technically amongst the best in the world. "We have taken best practices and learning from around the world, notably from our flagship studies in Britain and France and applied it to the development of EMMA. Its methodology is certainly amongst the best worldwide in providing an accurate picture of how people consume newspaper and magazine content across platforms," he says.
"I congratulate the team here, and our international audience survey experts who have come to Australia to help create EMMA, for their relentless desire to have the best methodology available to the market, and the ability for continuous innovation."
Ipsos MediaCT Australia Managing Director Simon Wake says EMMA features a number of innovations new to the Australian market. It was important when developing EMMA that we have the industry what it was seeking – more accurate, transparent and frequent audience insights that help advertisers better plan their investment decisions. We believe EMMA has delivered on that goal," he says.
The significant differences between the figures is somewhat alarming, or confusing for anyone trying to get their head around them. The question is now who exactly is the most accurate source and who should advertisers and media buyers around the country count on?
Pictured: Print campaign for EMMA developed by The Hallway.