58% of consumers buy beyond shopping list, says TorchMedia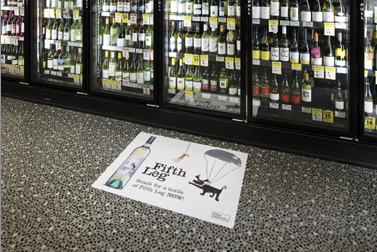 How do you shop? Are you organised and stick strictly to a shopping list, or are you impulsive, and take long walks down shopping aisles, waiting for products to jump out at you?
According to Kirsty Dollisson, general manager of marketing and commercial at TorchMedia, while 64% of shoppers take a shopping list, 58% of these shoppers also tend to make purchases that are not on their list. Another 29% of shopping-list users confessed to always purchasing items that were not jotted down.
Dollisson says: "Research tells us that Australians make a phenomenal 1.9 billion visits to shopping centres each year spending 50% of their household income there… it is obvious why shopper marketing initiatives are so powerful."
With predictions that Christmas spending by Australian consumers will hit $23 billion this year, Dollisson reports that brands and retailers are investing in shopper marketing strategies in order to win a greater share of the end-of-year spend.
TorchMedia also reports that in the US, 45.3% of big retailers employ shopper marketing, and 64.9% allocate specific budgets towards this form of promotion.
"With 70% of brand decisions being made at the shelf, we can easily see that shopper marketing will undoubtedly transform the brand marketing landscape in Australia over the coming years," says Dollisson.