75% of Aussies expect CSR, 21% willing to pay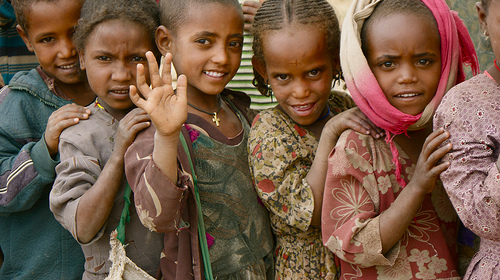 Are Australians hypocritical shoppers? In a recent study by engineering firm MWH results showed that Australians are not willing to pay to support companies' corporate social responsibility (CSR) initiatives, despite 94% believing it was a good idea for companies to participate in CSR.
According to the study, most Australians are looking for ways to save on household expenditure with 89% looking to save on power, 76% on power and 69% on mobile phone bills. With this penchant to save it is therefore of no surprise that while 75% of the 2006 respondents believe CSR is an obligatory cost of business, only 21% believe a CSR component should be passed on as a cost to consumers.
35% feel that no customer should pay for CSR through increased prices while 44% believe customers should have a choice as to whether or not they pay for CSR.
More interestingly, 86% of respondents were not familiar with the term CSR, and when explained to them, 51% were not prepared to pay for it.
Peter Williams, managing director of MWH, says, "Beyond the imperative to be a good corporate citizen, CSR is a strategic investment. What this research is telling us is that when it comes to social responsibility, corporate Australia risks short-changing itself. Corporate responsibility is incredibly important but if you're going to do it, make sure your constituents are onboard, involved and informed.
"Companies should consider offering 'opting-out' as a legitimate option. In fact, empowering customers to choose could bolster your CSR coffers. The best choice a company can make is to make their CSR efforts discrete, identifiable and transparent."
The study also found that Australians have a preference for certain types of CSR investments. The highest rated investments include the abolition of child and forced labour (41%), protection of endangered species (40%) and the protection and restoration of natural habitats (39%), while request for funding in efforts such as employee volunteering, community sponsorships and charitable donations are ill-received by Australians.
In fact, 64% of Australians would like to have more input in deciding where CSR investments are made, and 62% believe that customers should collectively decide which activities companies decide to support.
"There is a real opportunity for companies to engage their customers by involving them in the CSR conversation. This could be as simple as giving them a shortlist of proposed CSR activities and letting customers vote on what should be the priority," suggests Williams.