China to ban interruptive TV commercials from 2012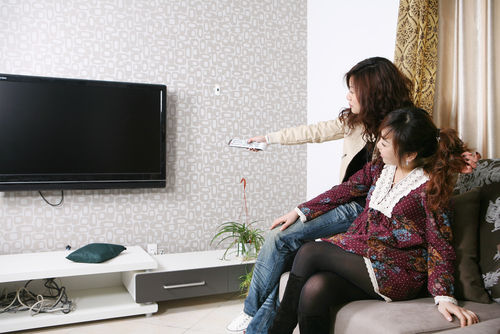 Have you abandoned free-to-air television and crossed over to watching TV shows online to avoid annoying commercial breaks? In China, television has lost such a huge amount of viewers that the State Administration of Radio, Film and Television (SARFT) has stepped in and announced that from 2012, commercial spots will be prohibited during the airing of television dramas over 45 minutes in length, as well as during movies.
This follows the recent appointment of new SARFT director Cai Fuchao, who reportedly has made increasing television viewing in the country one of his main priorities.
With China's online population growing to more than 500 million, the growth has posed problems in viewership numbers, with citizens turning to the internet for media content. According to Chinese media reports, more than 26% of China's internet users no longer watch television, and only 38% of households in Beijing have their television switched on every evening, compared to 75% just three years ago.
Currently, broadcasters can run 12 minutes of ads per show, but while the duration of individual breaks is limited to 90 seconds, they are not restricted in number. The new ruling seeks to ensure 'the continuity of the viewing experience', according to SARFT.
Bi Yantao, head of the advertising department at Hainan University believes that the ruling will strongly affect broadcasters' advertising revenues. "Friends who work in television advertising have told me that China's television stations will incur at least 20 billion yuan (approximately AUD$3.1 billion) in annual advertising losses," Bi tells AFP.
Bi, however, predicts that broadcasters and advertisers will find ways around the imposed limitations.
"They could reduce each episode to 30 or even 20 minutes so as to legally insert ads in-between, include ads in the credits, or even put logos in the corners of the screen. There's already a lot of product placement, and this is also a good advertising method."