A-B InBev global CMO exits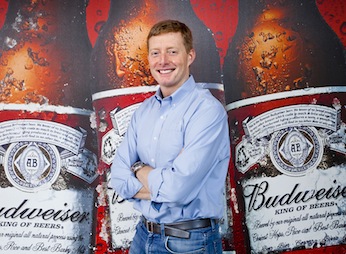 Anheuser-Busch InBev's global CMO Chris Burggraeve has stepped down effective immediately and will be replaced by Asia Pacific zone president Miguel Patricio.
Prior to joining the brewer of Budweiser, Stella Artois, Becks and many others, Burggraeve spent over 12 years at Coca-Cola where he held a number of senior marketing and management roles, finally reaching group marketing director for the European Union group.
Burggraeve is also president of the World Federation of Advertisers.
The nature of Burggraeve's departure is not yet known, but reports state his ambition to explore entrepreneurial opportunities.
Image copyright Anheuser-Busch InBev.